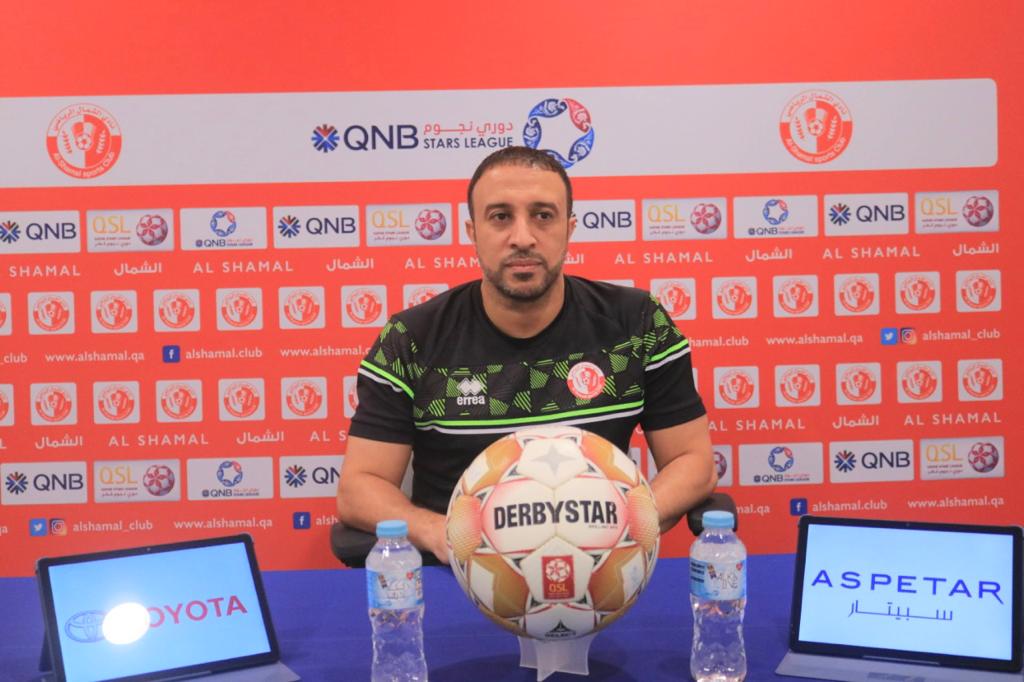 Al Shamal assistant coach Hisham Zahid spoke to the media ahead of their 2021-2022 season QNB Stars League Week 15 match against Al Sadd.
"Al Sadd are a well-known team, they are holders of the league title. Of course, it will be difficult for us to face them.
"We tried to prepare the players in the best possible way in order to get the best result against Al Sadd, the strongest team in the Qatar league.
"We certainly respect our opponents, and we will try to do our best. We hope success will be with us in this difficult task," said Hisham.
Al Shamal player Khalifa Saad Al Maliki said, "We are excited to face Al Sadd. A difficult match awaits us against the reigning league champions, who have players at the highest level.
"We seek to appear well in this tough game and we will give off our best to produce a positive result against a strong team."