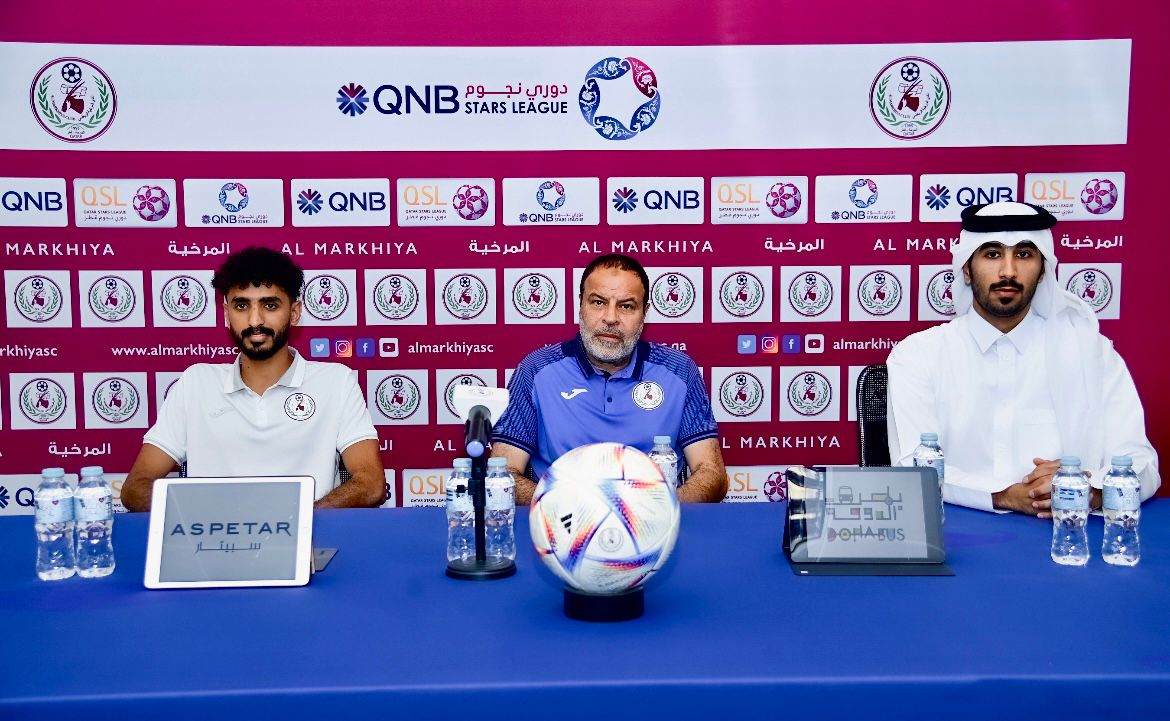 Al Markhiya coach Abdullah Mubarak spoke to the media ahead of their 2022-23 season QNB Stars League Week 1 match against Qatar SC.
"The victory over Al Sadd is a good thing for the team, as it gives the players a great morale boost, self-confidence and balance at the start of the league.
"We have put behind that chapter and began to focus on the match against Qatar SC, which will be played on Tuesday. It will be a difficult match in view of the loss suffered by them in the last round against Al Arabi by two goals to nil.
"Qatar SC's loss against Al Arabi will not make us complacent because the team presented a good level and was steadfast against Al Arabi until the 70th minute, when they conceded their first goal through Ahmed Fathi. Qatar SC were affected by the expulsion of their player Sebastian Soria and had to complete the match with 10 players.
"Our preparation for this match included physical, tactical, mental and moral aspects, and we will strive to present a good level and earn full match points by achieving the second victory in the league," said Abdullah Mubarak.
Al Markhiya player Saleh Al Yahri said, "A difficult match awaits us against Qatar SC because any team that loses in the first round will enter the second round strongly in order to compensate for it. Therefore, our preparations for the Qatar SC match are good and we as players implement the directions of the technical staff well to provide the best level and achieve a positive result.
"The importance of this game certainly makes us give the maximum possible effort because winning will not be easy unless our focus is at the highest levels."