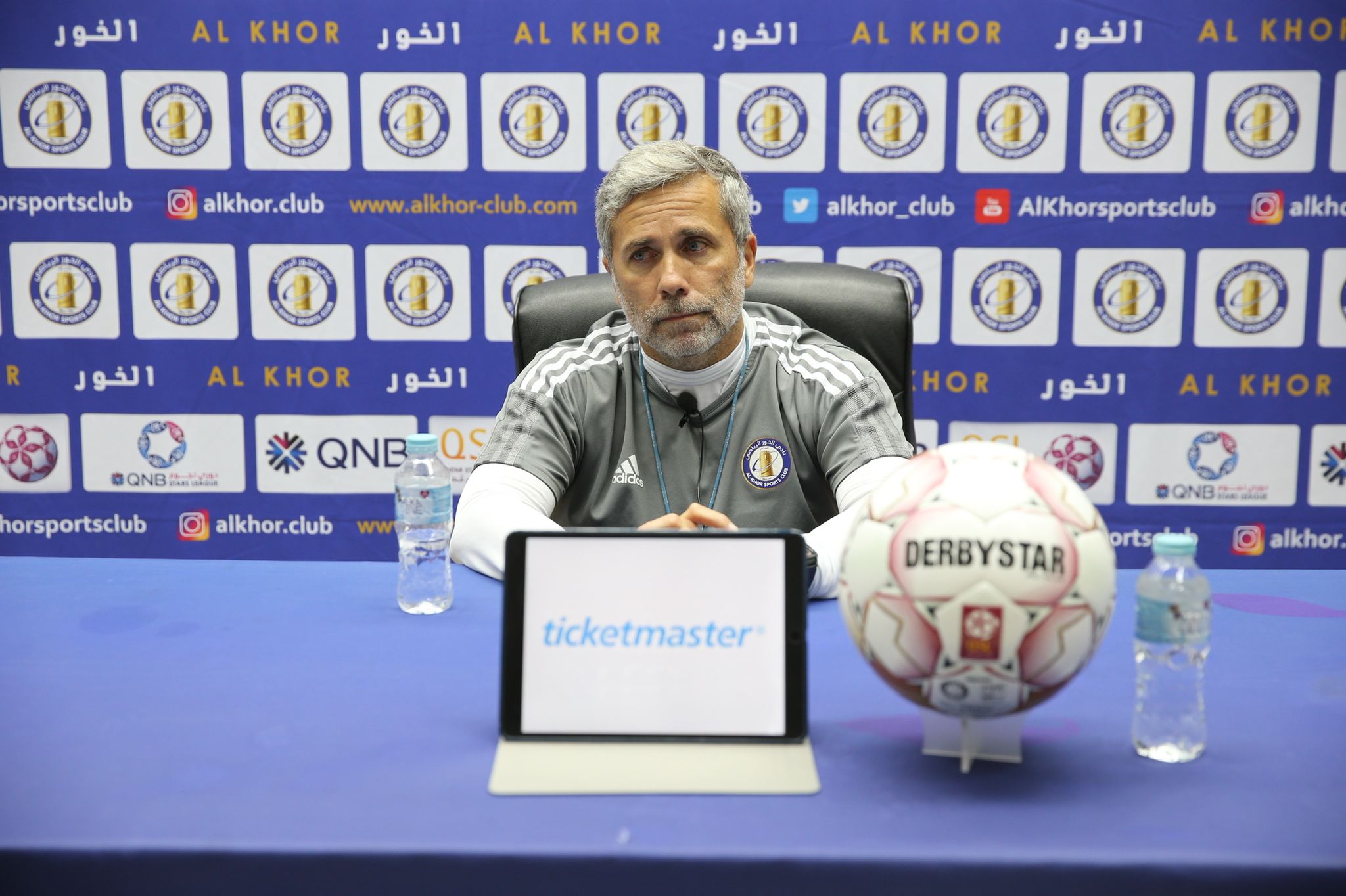 Al Khor coach Andre Lima spoke to the media ahead of their 2021-2022 season QNB Stars League Week 15 match against Al Rayyan.
"We know very well that every point is very important at this time and the more points we get, the greater our chance to improve our position in the table.
"Al Rayyan remain a strong team with distinguished players and we must focus on facing them.
"Our preparations were excellent and the players have the motivation to do the best. It was not the result we hoped for in the last match against Al Wakrah, but we have closed that chapter and started preparing well for the match against Al Rayyan.
"I am very happy with the new contracts for our team in the winter transfer window and I am fully confident that they will be great additions to the team and help team-mates produce positive results in the upcoming rounds," said Lima.
Al Khor player Ali Nader said, "The Al Wakrah match was different and we suffered a lot from shortage in the squad, so it was not a measure of our real performance.
"Al Rayyan have strong players. Perhaps, the absence of Yacine Brahimi will affect them and we will take advantage of their defensive gaps. We have great motivation to come out with a positive result and play well against Al Rayyan."