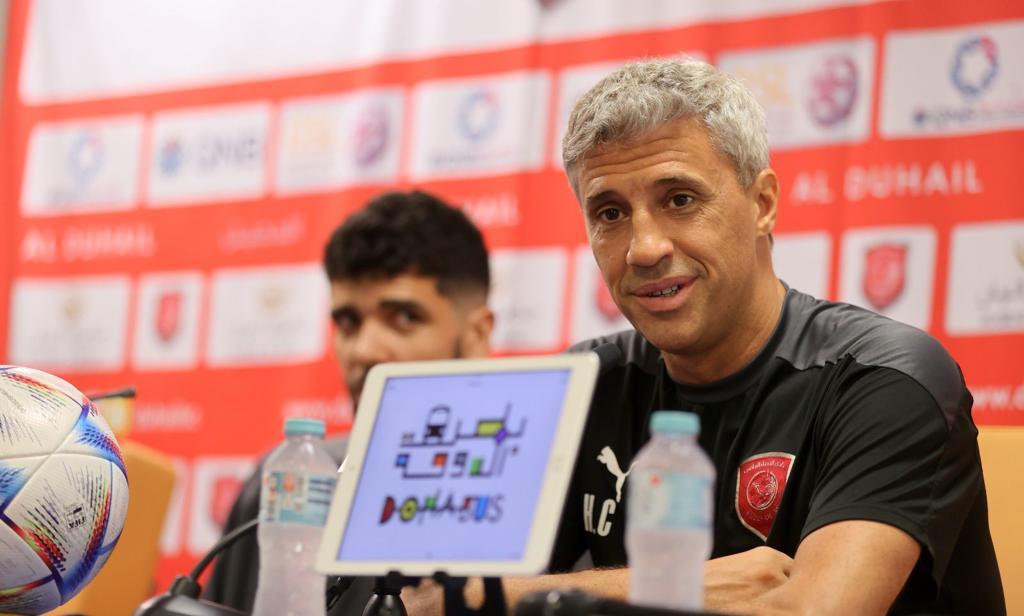 Al Duhail coach Hernan Crespo spoke to the media ahead of their 2022-23 season QNB Stars League Week 1 match against Al Wakrah.
"I am happy that I am part of this league and being in the State of Qatar. We are looking for a positive start to this season in our first match. And while we are proud of the fact that many of our players are with the Qatar national team preparing for the FIFA World Cup 2022, we will miss them at the same time. But we have young players who deserve to be with us and they have made great efforts during our training camp and are now ready for our first appearance this season. We will show everyone how focused and capable the team is towards achieving the desired results.
"I do not promise to win titles, but I promise you that we will be tough competitors for all championships. Our players work exceptionally hard daily because everyone respects the identity of Al Duhail and wants the team to continue displaying top professional levels that the club is known for," said Crespo.
Al Duhail player Luis Martin said, "We have made strong preparations and are confident in our abilities to present a distinguished level this season. We want our start to be positive against Al Wakrah who succeeded in outperforming us last season.
"We are thinking about the championship shield from the first step and this is one of the characteristics of champions. Hence, we must focus well on the field to achieve the desired results."