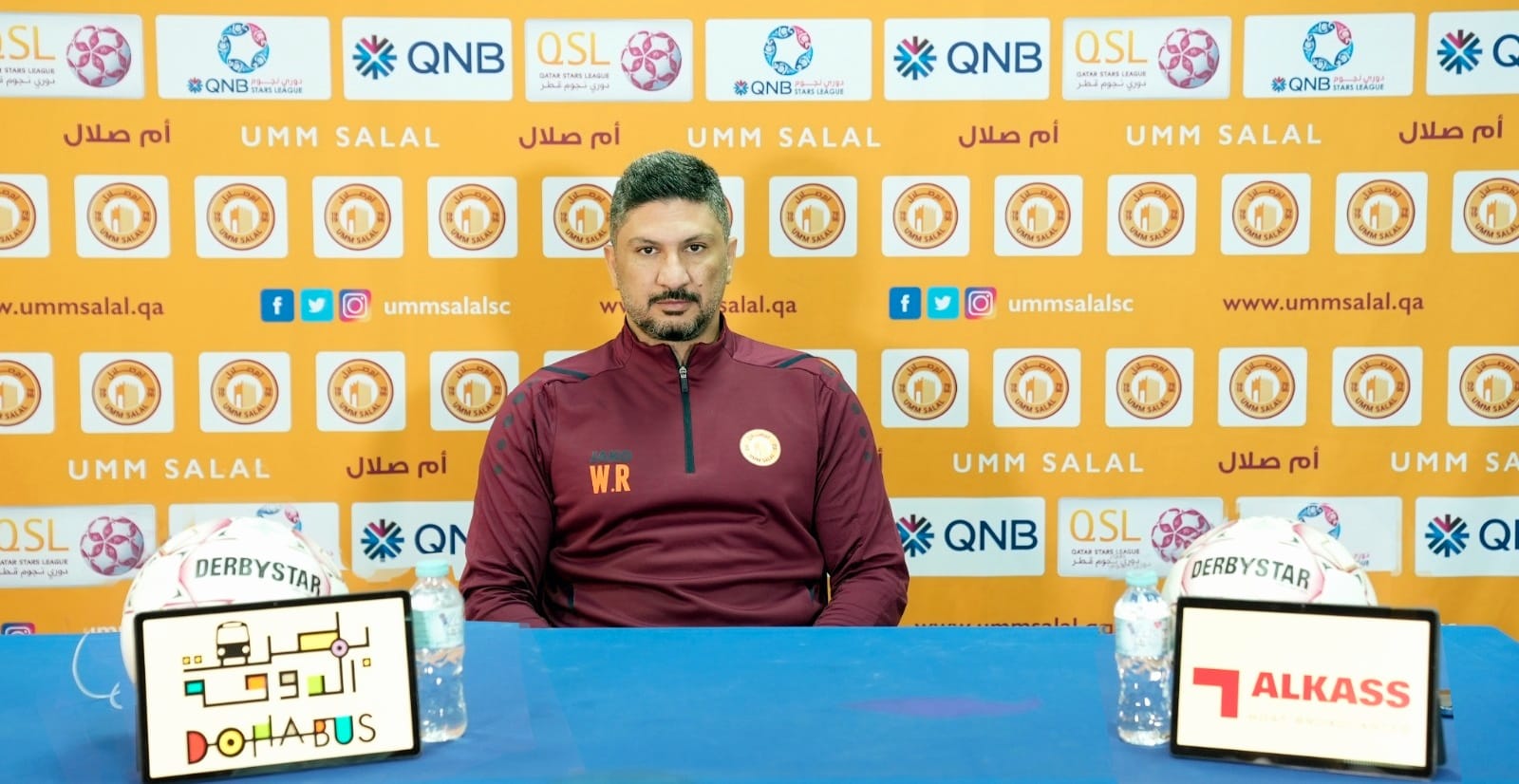 Umm Salal coach Wesam Rizik spoke to the media ahead of their 2021-2022 season QNB Stars League Week 13 match against Al Khor.
"There is no doubt that Al Khor are a strong team and we respect them because they have good players and a high-level coach. Also because they are coming off a draw against Al Duhail after their victory over Qatar SC. We will go into the match with great focus to continue what we offered in the recent period. No doubt we are ready for the match. The good atmosphere in the club gives us an incentive to do the best.
"We will enter the game with great caution and work for Al Khor because they are a team that is not easy and has desire and enthusiasm," said Wesam.
Umm Salal player Isael Barbosa said, "Al Khor are important and all the team's matches are important, especially since we go into the match with the aim of winning after achieving good victories recently, and we must always remain so because the most important thing is to constantly progress in the ranking table.
"We have to maintain what we offer and focus strongly on the matches because the competition in the league is strong and exciting, and all teams seek to improve their position and compete as well.
"All matches are not easy and the Al Khor team are not in a good position currently in the tournament, but there is no easy match, and all teams are fighting to advance in rankings. Of course, the degrees of difficulty vary, but for us every match is difficult, and Al Khor are a good team and we respect them."