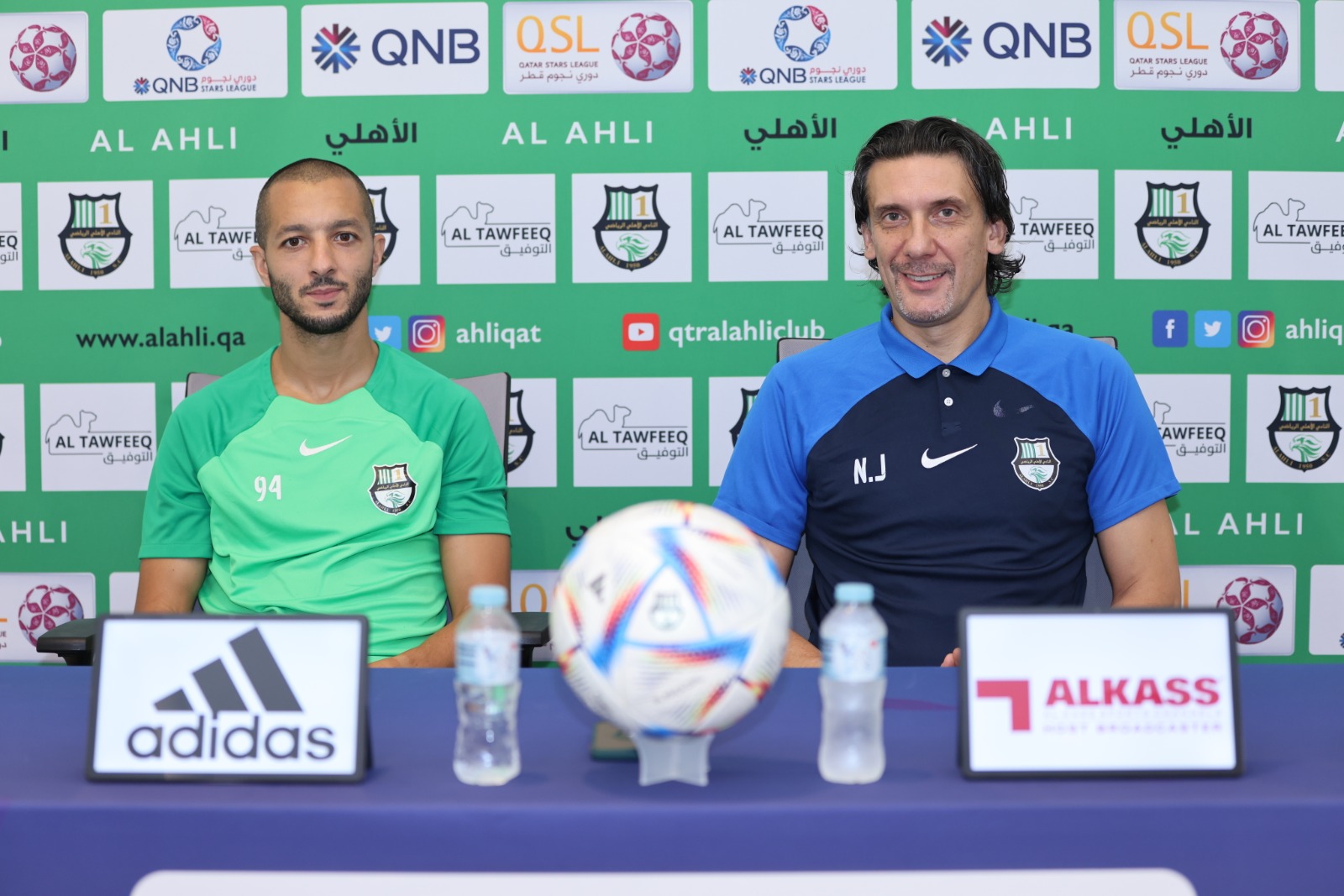 Al Ahli coach Nebojsa Jovovic spoke to the media ahead of their 2022-2023 season QNB Stars League Week 2 match against Al Duhail.
"The match will not be easy and Al Duhail, despite losing to Al Wakrah in the first match, is a strong team and possesses distinguished elements, and therefore the match will be more difficult for us.
"We are following the Umm Salal match to raise the level of performance and fitness and correct errors, knowing that our match against Al Duhail will be strong and we must change the form of our team. We will enter the match and more focused on performance and good level, given that the team took one step in the league and has 21 steps left.
"We have not yet reached the level we aspire to as a coach, but in such circumstances, at the beginning of the season, we must continue to work to improve the level because the conditions are similar for all clubs at the beginning of the season, and after that comes preparation and correction of mistakes for the better.
'We will give everything we have against Al Duhail to achieve our goal of the match. Winning without performance is not a good thing and performance without winning is not good, which makes football special and brings pleasure to those who follow it, and from here we focus on our team to provide outstanding performance," said Nejojsa.
Al Ahli player Sofiane Hanni said, "We are looking forward to providing the best level and achieving success with Al Ahli club. Our ambition is great and we will make every effort to make Al Ahli fans happy with the best results."