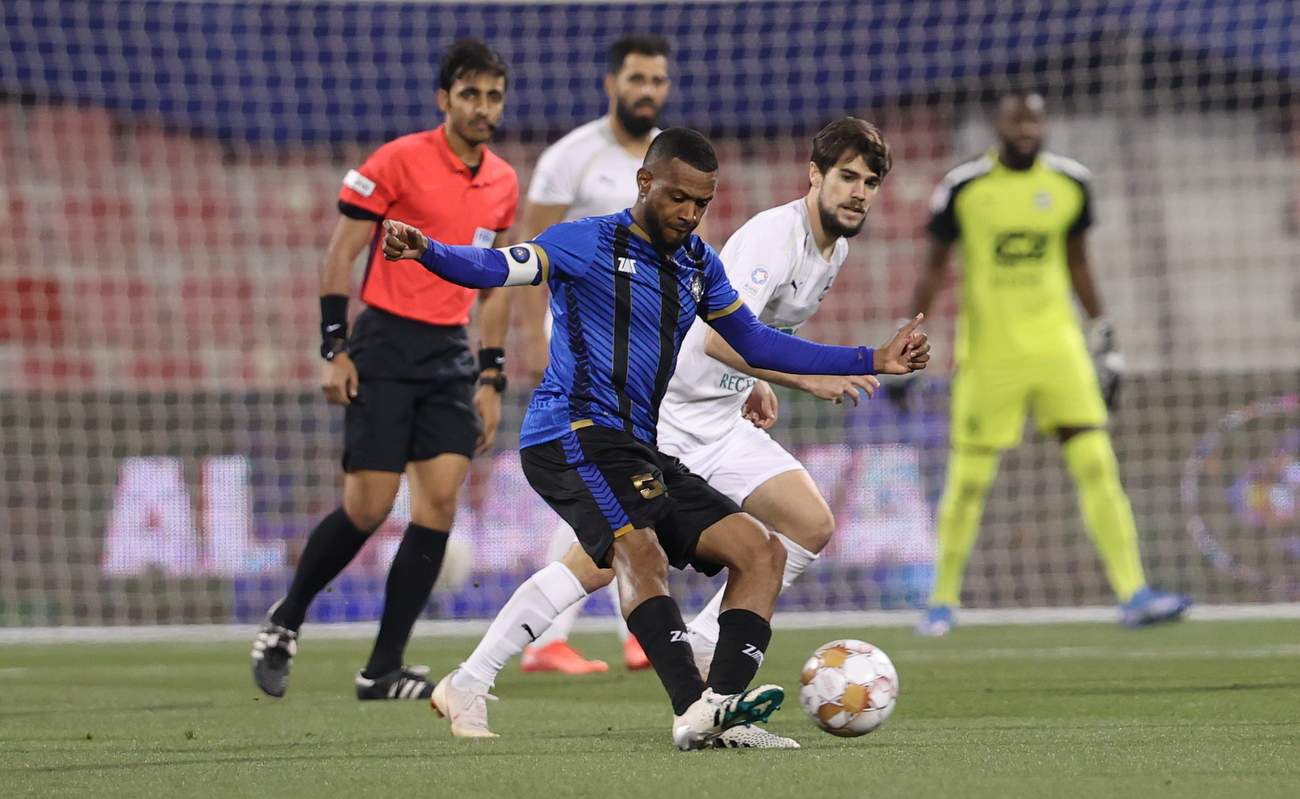 Al Sailiya and Al Ahli played out a 2-2 draw in Week 21 of the 2021-2022 season QNB Stars League at the Al Arabi Stadium on Tuesday.
Substitute Abdulrasheed Ibrahim scored in the 28th and 38th minutes for Al Ahli, while Dostonbek Khamdamov (34th minute) and Driss Fettouhi (45+2 minute penalty) were Al Sailiya's scorers.
Al Sailiya and Al Ahli moved on to 13 and 24 points respectively.
Al Sailiya still face relegation threat.
Al Ahli had beaten Al Sailiya 1-0 in the first leg of 2021-2022 season QNB Stars League.
Al Sailiya, with their back to the wall in the face of relegation, attacked vigorously from the beginning, but it was Al Ahli who took the lead around the half-hour mark.
Abdulrasheed came in for an injured Jose Angel Pozo, who was stretchered off the field following his collision with Al Sailiya's Ahmed Al Minhali and made an immediate impact by opening the scoring.
Al Sailiya equalised six minutes later through a brilliant goal by Khamdamov.
There was action at both ends and Al Ahli surged ahead for a second time, again through Abdulrasheed who slotted home a rebound from goalkeeper Claude Amine who blocked Hassan Ahmed's shot.
Al Sailiya again drew parity through Fettouhi's penalty conversion. Ivanildo Rodrigues blocked Fettouhi's shot, but referee Abdullah Ali Athba ordered retake for the goalkeeper's foul. And the Moroccan was on target with his second kick.
The second half was not devoid of action as both teams pressed hard, especially with Al Sailiya making constant raids, but another goal did not happen, thanks to the brilliance of the Al Ahli goalkeeper.