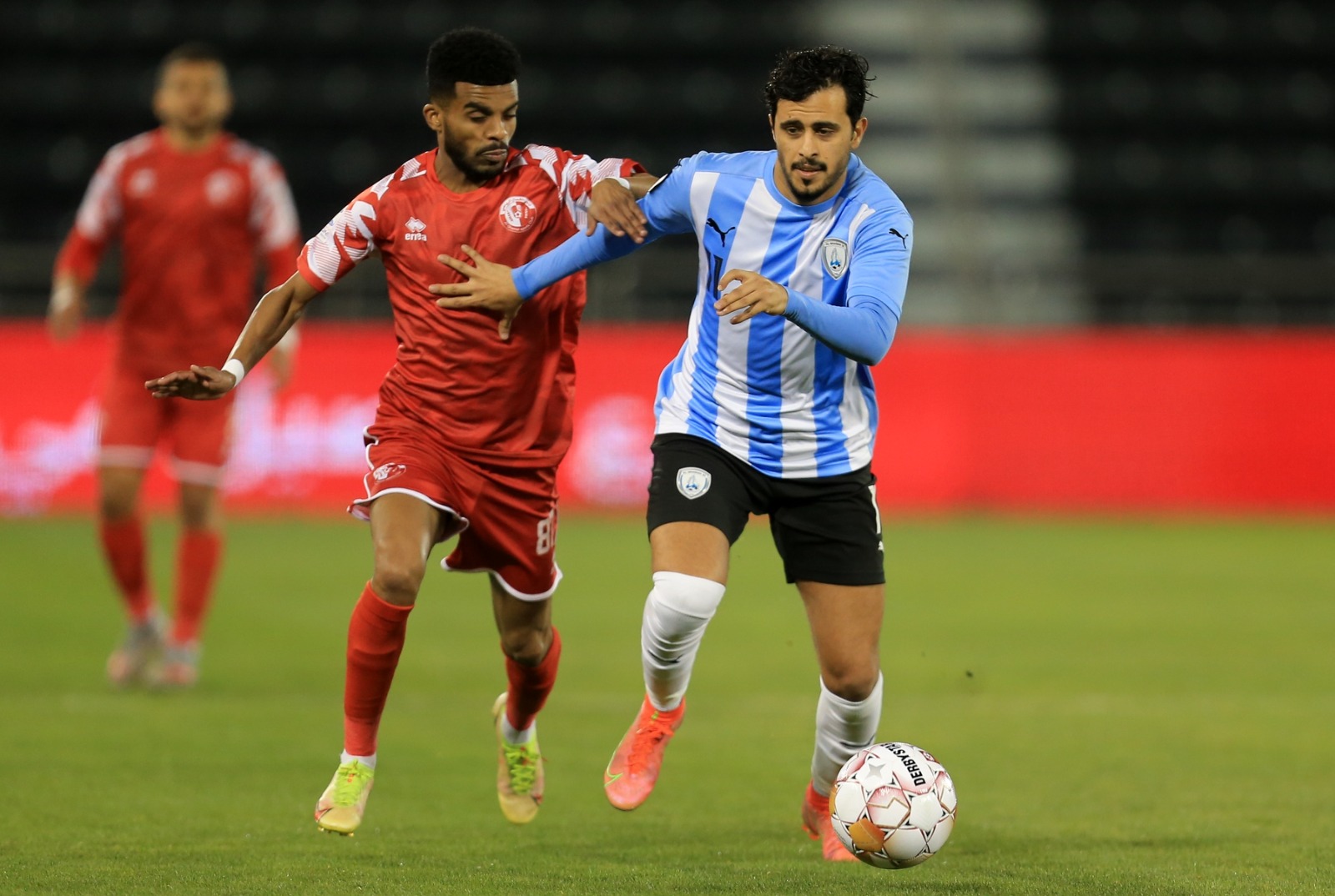 Al Shamal beat Al Wakrah 3-0 in Week 21 of the 2021-2022 season QNB Stars League at the Al Sadd Stadium on Tuesday.
Ali Alwan (26th minute), Mohammed Al Sayed (45th minute) and Fahad Waad (79th minute) were the scorers.
Al Shamal now have 22 points, while Al Wakrah stayed on 37 points.
It was Al Shamal's third victory in a row, having beaten Al Khor 1-0 in Week 19 and Al Ahli 3-0 in Week 20.
Al Shamal and Al Wakrah had played out a 1-1 draw in the first leg of 2021-2022 season QNB Stars League.
Al Wakrah rested a large number of main players as their Spanish coach Marquez Lopez preferred to give them a break in preparation for the upcoming games.
Al Shamal dominated and threatened the Al Wakrah goal with a number of chances during the first half. They succeeded in opening the scoring through Ali Alwan.
Even though Al Wakrah carried out some attacks, Al Shamal player stayed focused to ward off the danger.
Al Shamal succeeded in doubling the lead in the last minute of first half through Al Sayed (Jeddo).
In the second half, Al Wakrah showed more alacrity and scripted some attacks, but could not beat goalkeeper Marwan Sherif.
On the other hand, Al Shamal played fast balls trying to score more goals and managed to add a third goal through Fahad Waad.