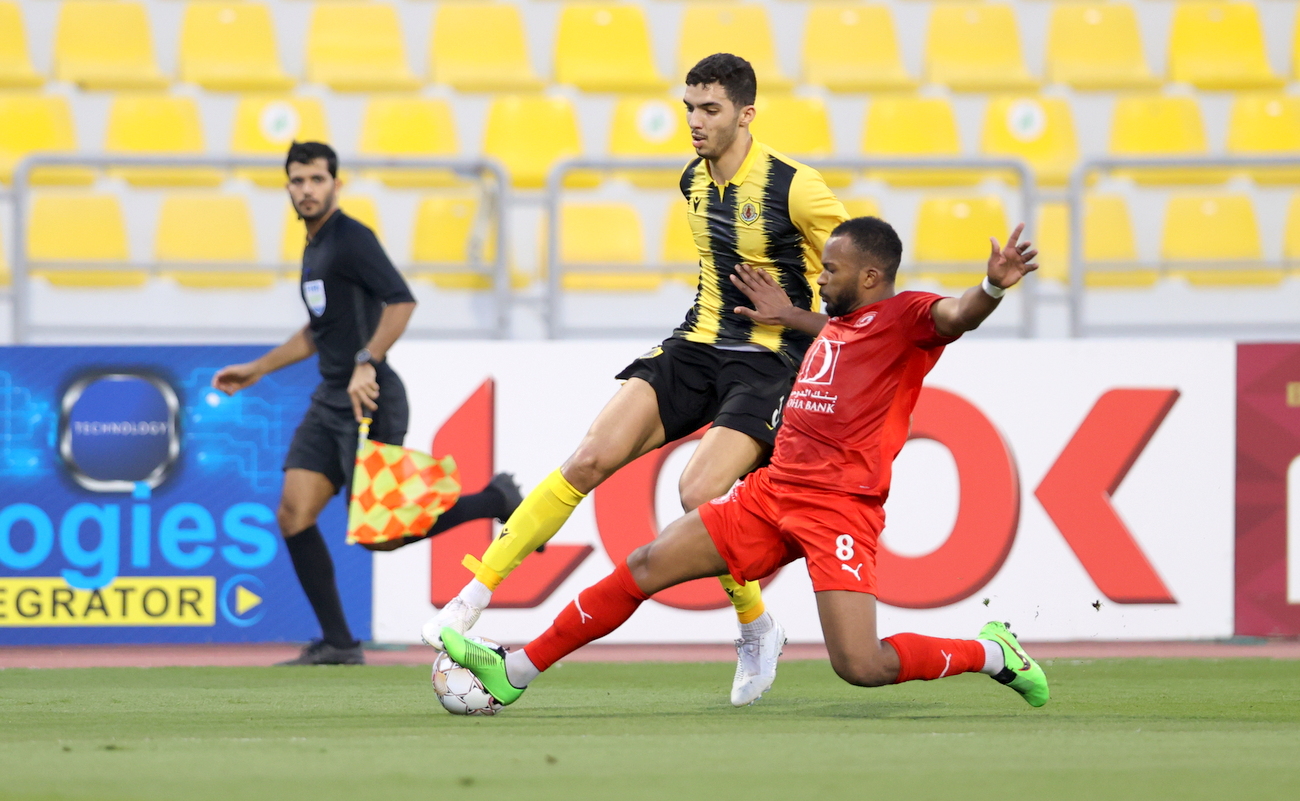 Qatar SC defeated Al Arabi 2-1 in Week 15 of the 2021-2022 season QNB Stars League at the Qatar SC Stadium on Monday.
Sebastian Soria (second minute) and Anthony Okpotu (83rd minute) scored for Qatar SC, who took their tally to 16 points from 14 matches. It was their fourth victory.
Substitute Valentin Adama (90+5 minutes) pulled one back for Al Arabi.
Qatar SC have a game in hand as their Week 13 match against reigning champions Al Sadd was postponed.
Al Arabi remained on 23 points from 15 games following their sixth defeat.
The Kings thus avenged their 0-2 loss to Al Arabi in the first leg of this season's QNB Stars League.
Qatar SC launched constant attacks, while Al Arabi continued to pay the price for the absence and injuries of a number of their players, especially overseas recruits.
The Dream Team relied mainly on Icelander Aron Gunnarsson and Iranian Farshid Ismaili, and later on Norwegian Adama, who came off the bench.
Qatar SC promptly surged ahead through Soria very early into the game.
Al Arabi did not give up and tried hard, but could not score till the end of first half.
The second half saw more intense attacks from both sides and Al Arabi got a chance to equalise in the 56th minute, but Abdulqadir Ilyas headed the ball over the bar.
Meanwhile, Qatar SC scored again through Okpotu, with assistance from Bashar Resan.
Al Arabi pressed hard despite being down by two goals and managed to reduce the margin deep into stoppage time through Adama.