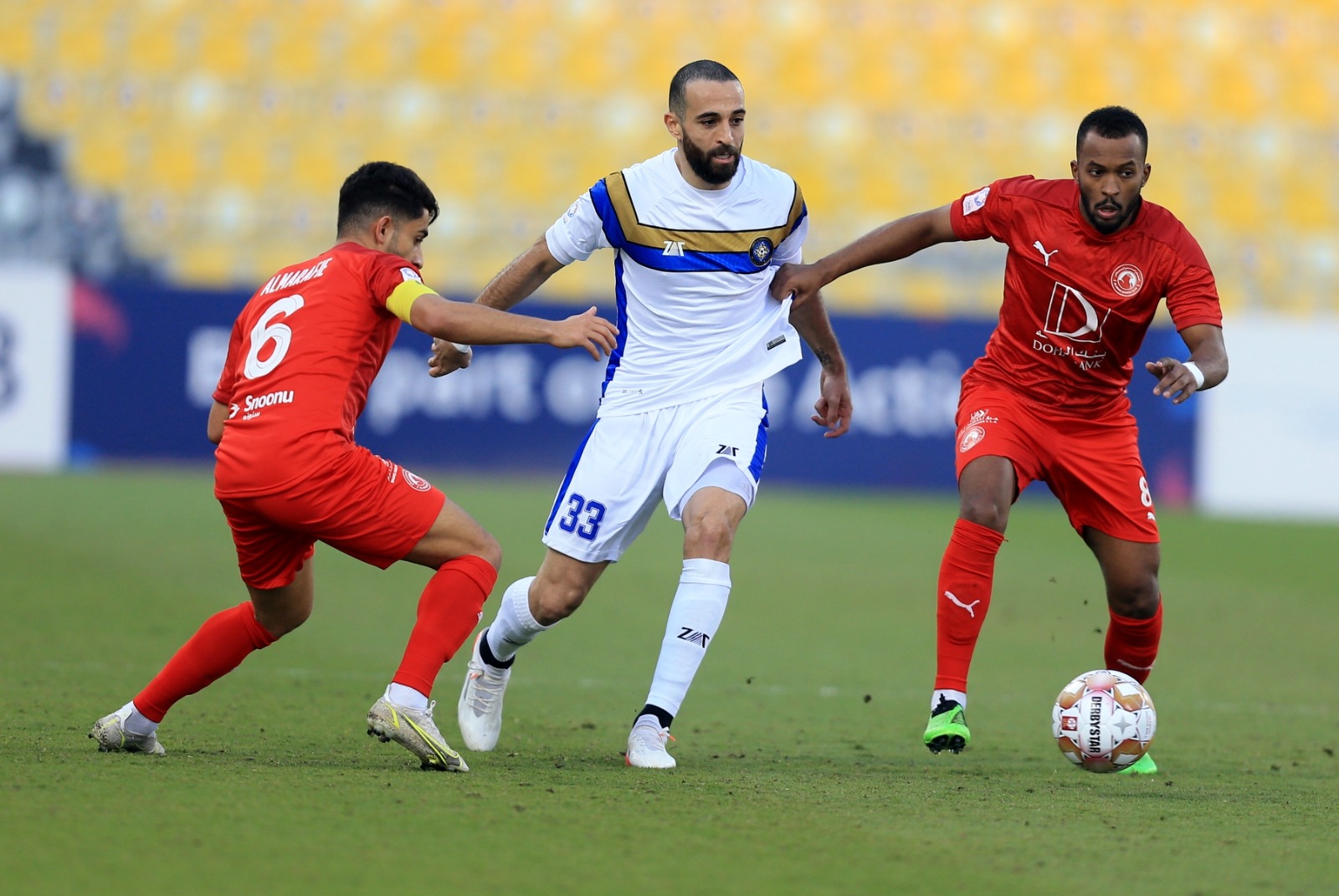 Al Arabi defeated Al Sailiya 1-0 in Week 14 of the 2021-2022 season QNB Stars League at the Qatar SC Stadium on Thursday.
Abdulqadir Ilyas scored the winner in the 26th minute.
Al Arabi raised their score to 23 points with their seventh victory, while Al Sailiya stood on five points following their 11th defeat.
After the teams tested the defence each other without any major chance falling to either side, Al Arabi went ahead through Ilyas following Hamed Ismail's cross from the right. Ilyas beat goalkeeper Claude Amine with a header for the only goal in the match.
Even as Al Sailiya tried to hit back, Al Arabi almost scored again in the 40th minute, but Ilyas shot was saved by the goalkeeper conceding a corner.
Al Sailiya went into the second half with full force in search of a goal and intensified pressure on Al Arabi by attacking mostly from the sides.
Al Arabi then came close in the 53rd minute, but the goalkeeper thwarted Abdulaziz Al Ansari with a timely intervention.
Al Sailiya's offensive attempts continued and, in the 74th minute, Driss Fettouhi missed an opportunity to score as his powerful shot that went wide of the post.
Attempts continued by both teams and Al Arabi had the last laugh.