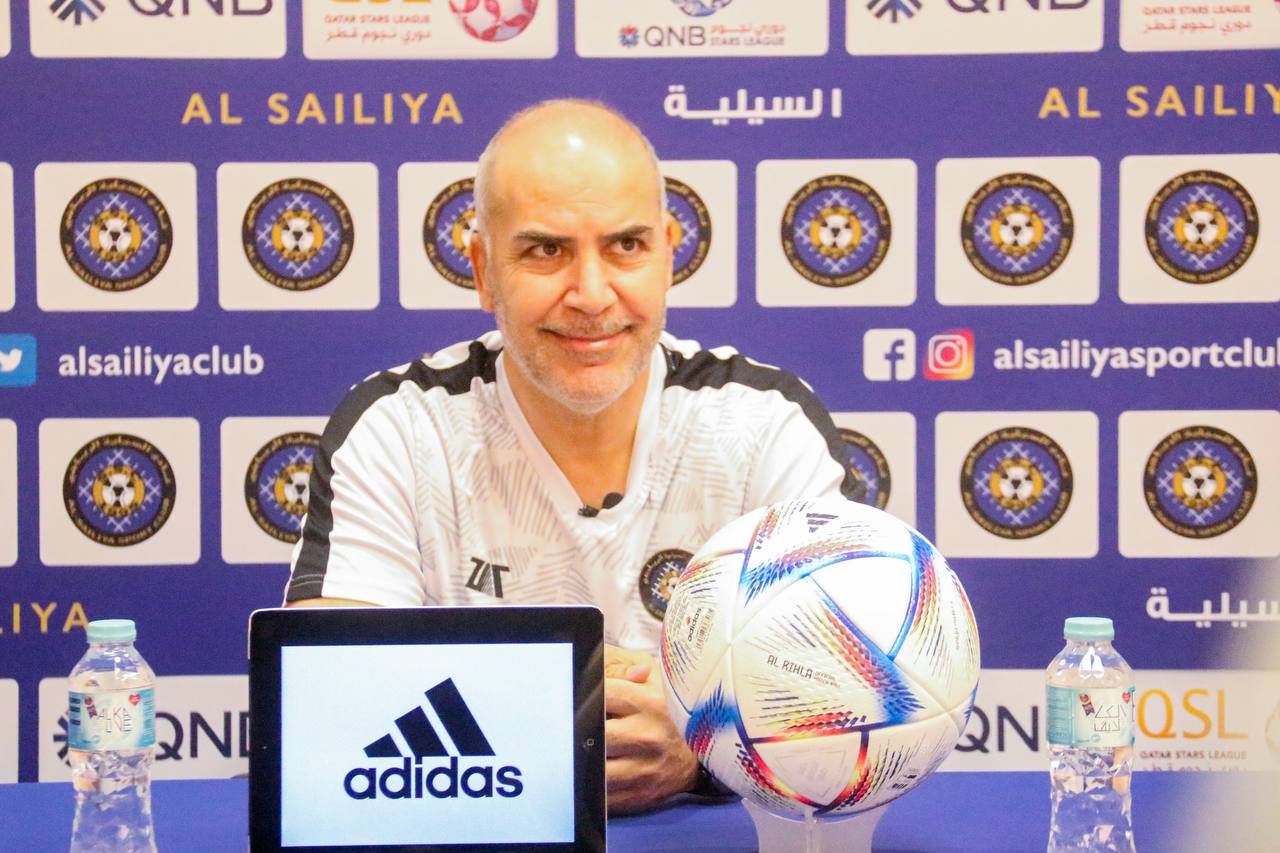 Al Sailiya coach Sami Trabelsi spoke to the media ahead of their 2022-2023 season QNB Stars League postponed match from Week 10 against Al Markhiya.
"All matches are of utmost importance to us, given the team's current position in the table and certainly a difficult game awaits us against a team that appeared well in the league and has very respectable capabilities, especially since they are one of the teams that play football in an organized manner and have a great offensive tendency. As for us, we are the best at the psychological level and I hope that we will appear as we did in our last match against Al Rayyan in the Amir Cup, and be free at the psychological level in order to achieve a positive result.
"Every match has its own calculations and certainly the league matches are different from cup matches, but we hope that the recent victory over Al Rayyan will be a strong motivation for us and that we will use it positively and be in full discipline and focus on the field, especially since facing Al Markhiya is very difficult.
"Al Sailiya's performance has improved of late, but we seek to translate that into a result, and I say to the players to keep believing in their abilities to get the team out of this bad situation. The journey is still long and our task is very difficult, but not impossible, and we have shown on many occasions that we are not a team that gives up easily," said Trabelsi.
Al Sailiya player Khatab Abu Obaida said, "Our preparations for the match against Al Markhiya are going on well and in high spirit.
"We are ready for this very difficult game and our goal is to win and collect three important points."