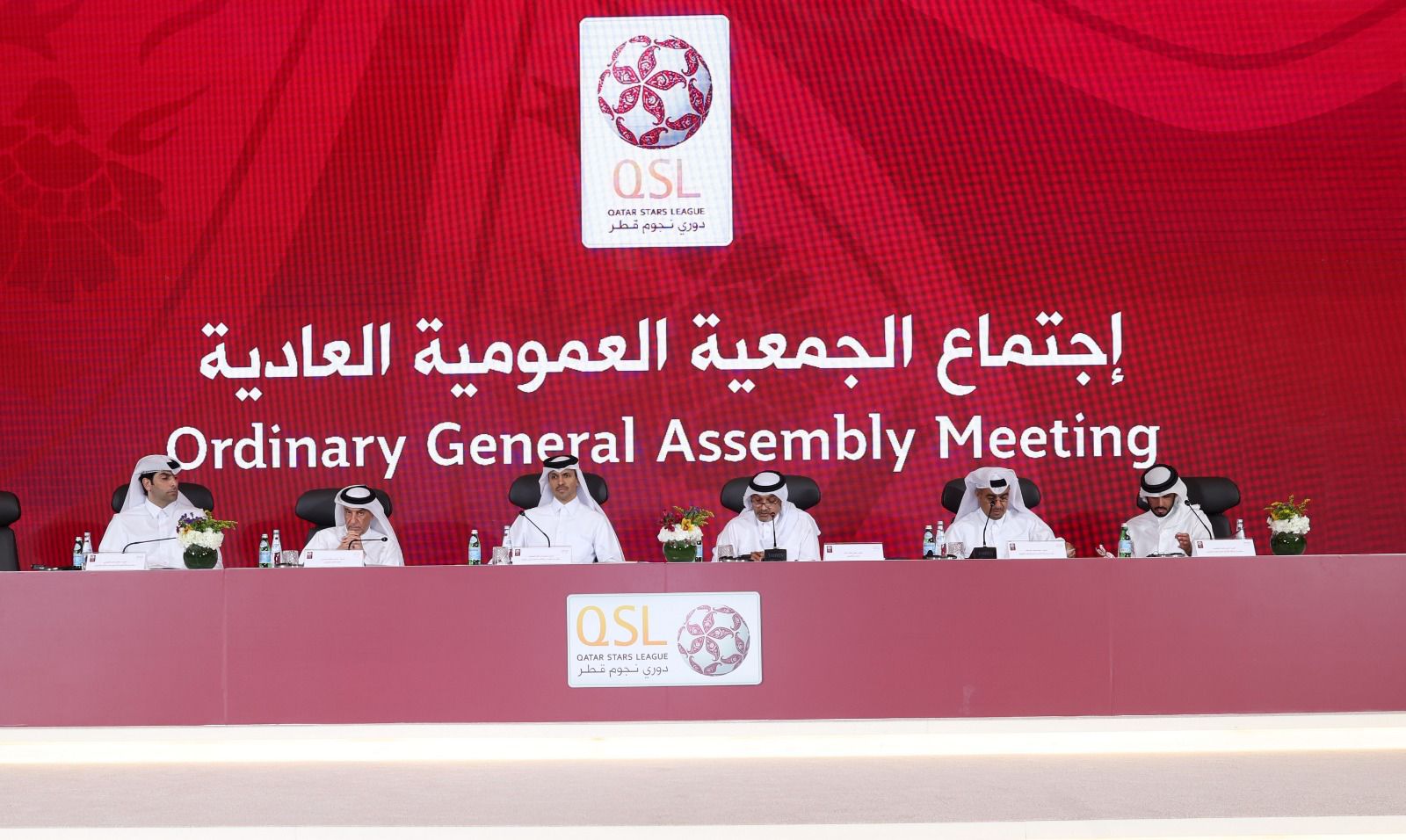 The Qatar Stars League held its Ordinary General Assembly meeting on Monday evening (March 27, 2023) at The Ritz-Carlton Hotel, in the presence of His Excellency Mr. Jassim bin Rashid Al Buenain, representative of the Qatar Football Association and Acting President for Ordinary General Assembly, its CEO, and Executive Committee Members, heads as well as representatives of member clubs of General Assembly and Executive Directors of QSL.
The Ordinary General Assembly began with a speech by Mr. Hani Taleb Ballan, Chief Executive Officer, who welcomed the attendees and praised the existing and continuous co-operation between the QSL and Club Companies to serve professional football in Qatar.
Mr. Al Buenain delivered a speech in which he welcomed the representatives of Club Companies and thanked them for the efforts made in the past period, which witnessed the State of Qatar hosting the FIFA World Cup Qatar 2022. He also appreciated their role in designing the appropriate programme for the national teams. He thanked the Executive Committee Members of QSL, and Mr. Ahmed Abdulaziz Al Boenain and Mr. Faisal Ali Al Shuaibi, former members of the Executive Committee, and stressed that Qatar is also going to host a major event (the 2023 Asian Cup) and wished success for all.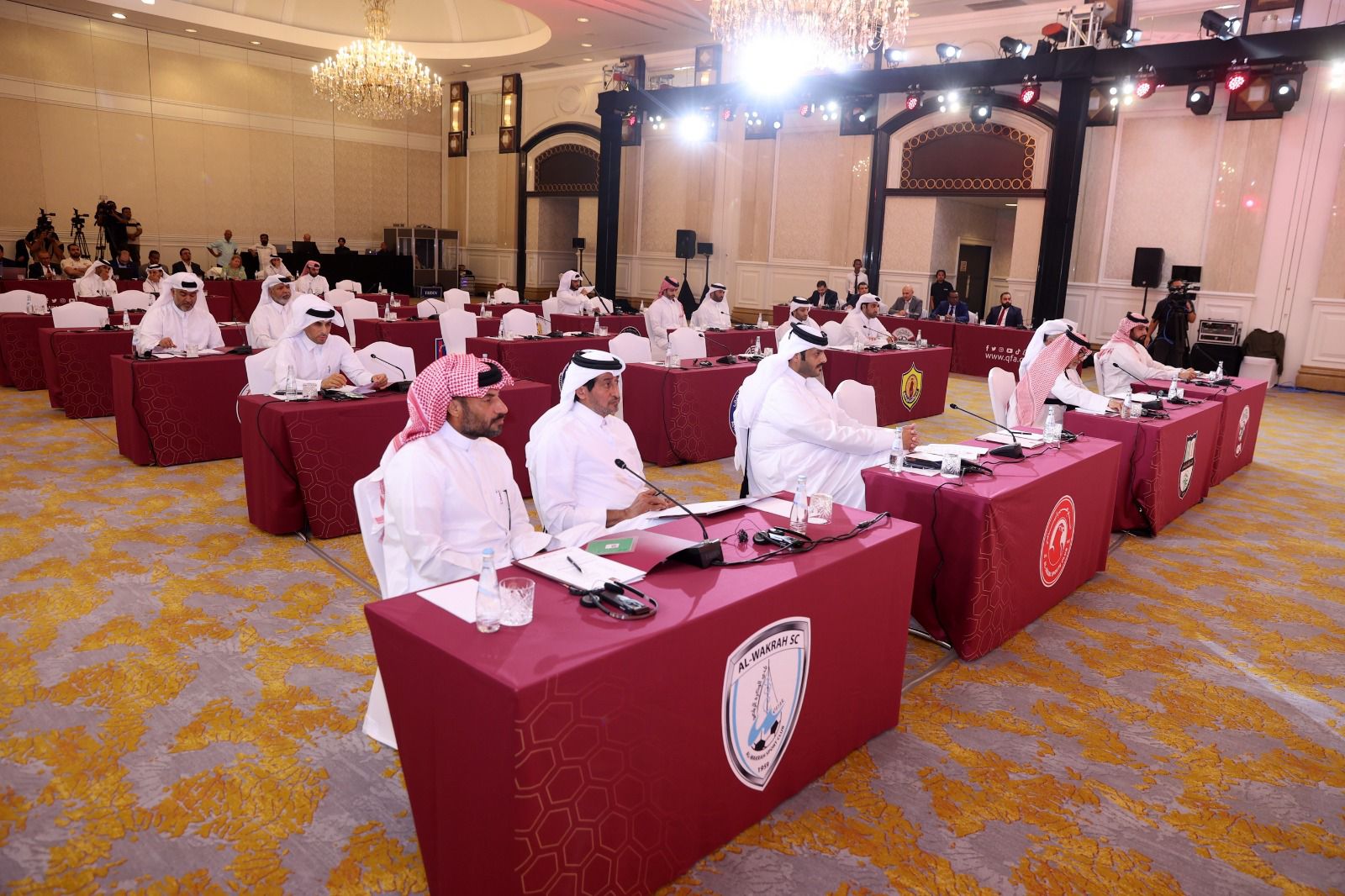 The agenda matters were reviewed, which included the following:
- Ratifying the convening of the Ordinary General Assembly in accordance with the QSL's Articles of Association.
- Approval of the agenda.
- Appointing members to record and review the proceedings of the meeting.
- Approving the minutes of the previous General Assembly meeting held on 9th February, 2022.
- Approval of the annual report on the organization's activities.
- Presenting and approving the company's audited financial statements for the year that ended and approving the auditor's report.
- Reviewing the budget approved by the Executive Committee.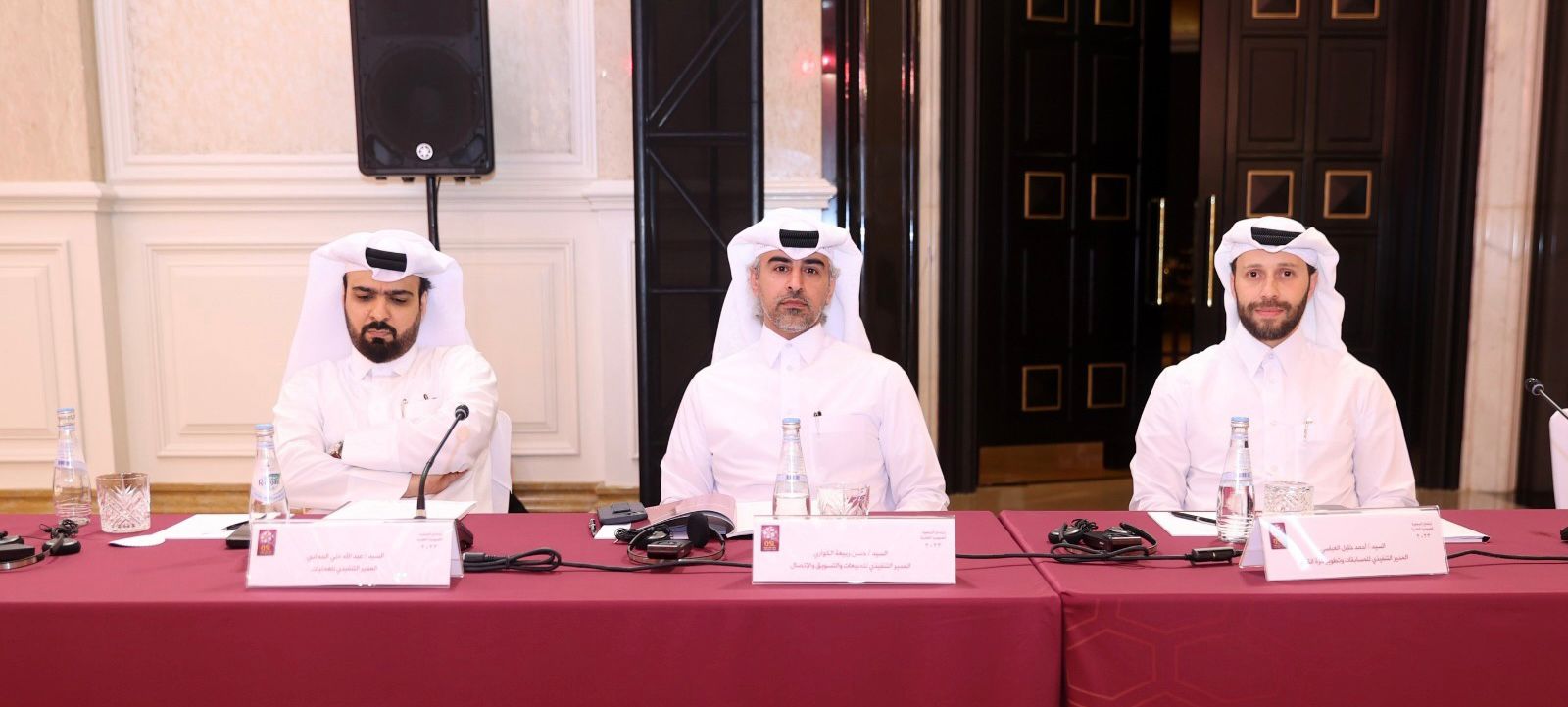 On conclusion of the meeting, the members of the General Assembly of Club Companies were thanked for their great efforts during the exceptional season, which witnessed the State of Qatar's successful organization of the FIFA World Cup Qatar 2022.