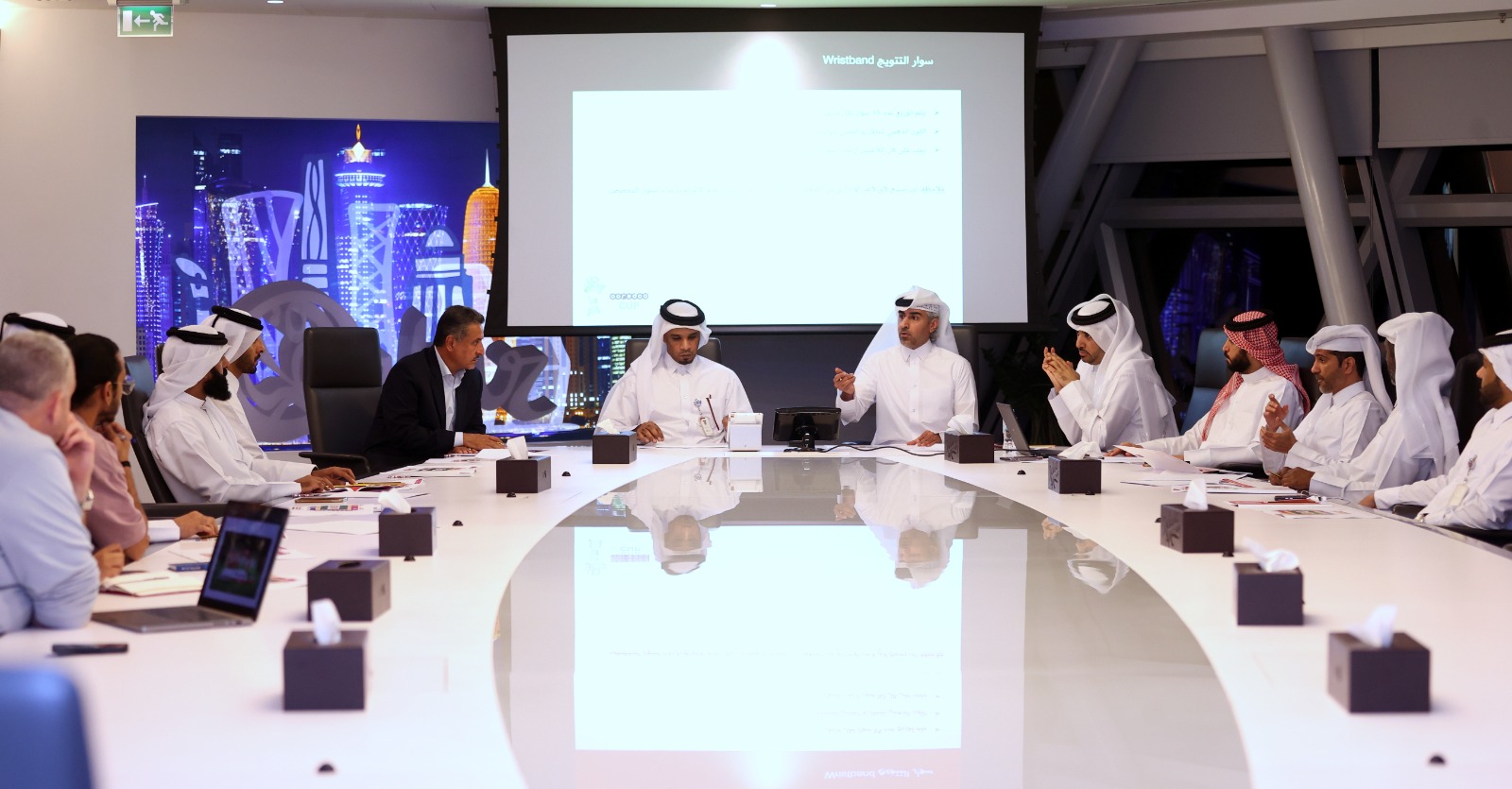 The Qatar Stars League (QSL) continued the arrangements and preparations ahead of the final of 2022-2023 season Ooredoo Cup between Umm Salal and Al Duhail, to be played at the Jassim bin Hamad Stadium of Al Sadd club on Tuesday, March 28, 2023, (22:00 kick-off).
The Co-ordination and Technical Meetings were held at the QSL Headquarters in Al Bidda Tower on Sunday, March 26, 2023, in the presence of Mr. Hassan Rabiah Al Kuwari, Executive Director of Sales, Marketing and Communication at the QSL, Mr. Ahmed Salman Al Adsani, Director of Competitions Department at the QSL, Mr. Ahmed Abdullah Al Sayed, Head of Football Operations at the QSL, representatives of the two clubs and a representative of the Referees Department of Qatar Football Association.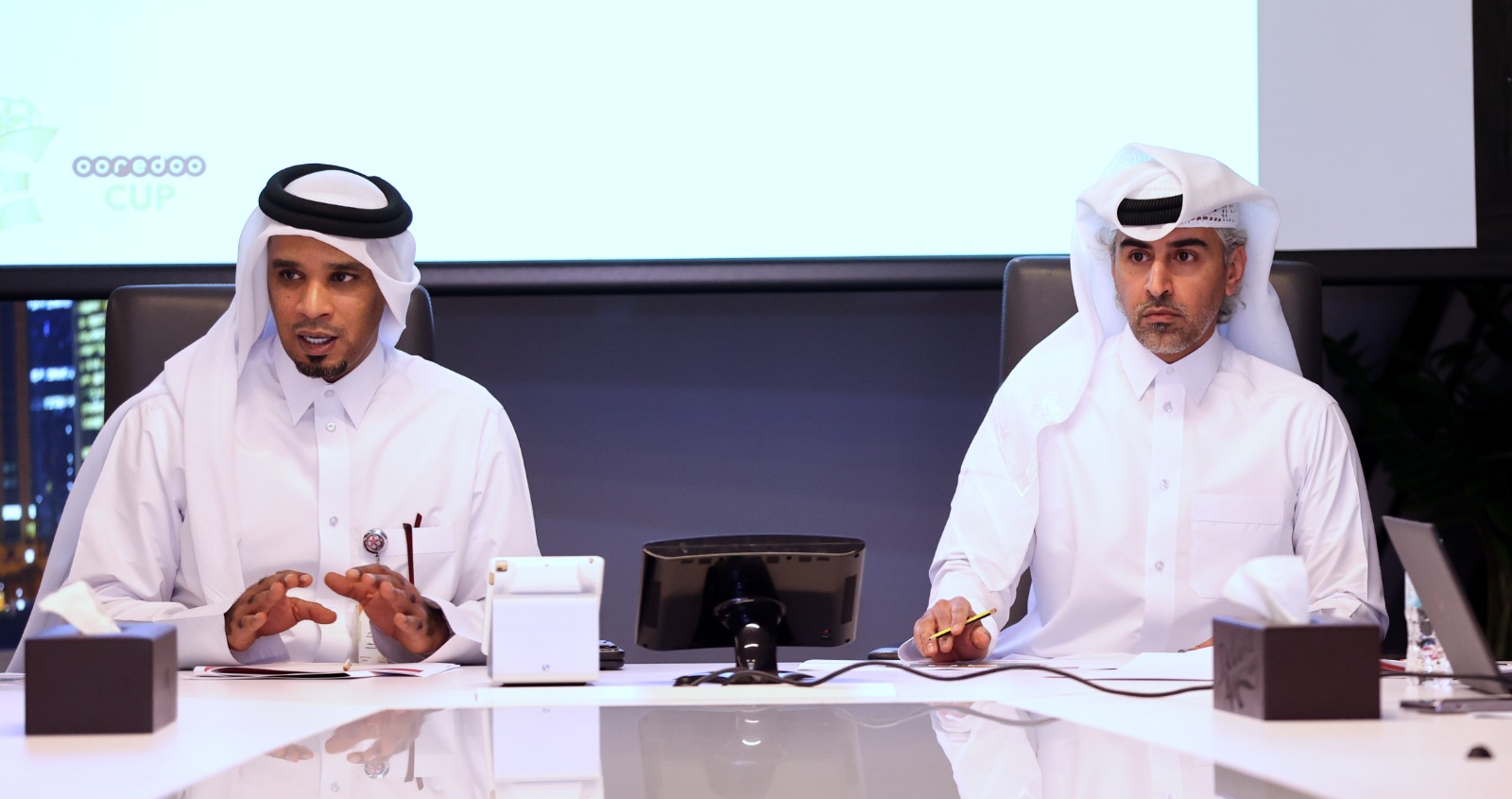 At the beginning of the meeting, Mr. Al Kuwari welcomed all attendees and congratulated both teams on their qualification for the final, wishing that the fans would enjoy an exciting final. He stressed that the meetings came in line with the policy of continuous co-ordination between the QSL and clubs to present the tournament in an appropriate manner at all levels.
On his part, Mr. Al Adsani, while congratulating the two teams on reaching the final, explained many points related to the match.
During the meeting, a number of topics were also discussed, most notably:
- Organizational procedures for the coronation of champions and runners-up.
- Importance of commitment to attend the stadium in time.
- Approval of official kits of both teams (main and reserve).
- The representative of Referees Department emphasized the need to adhere to all decisions of match referees.