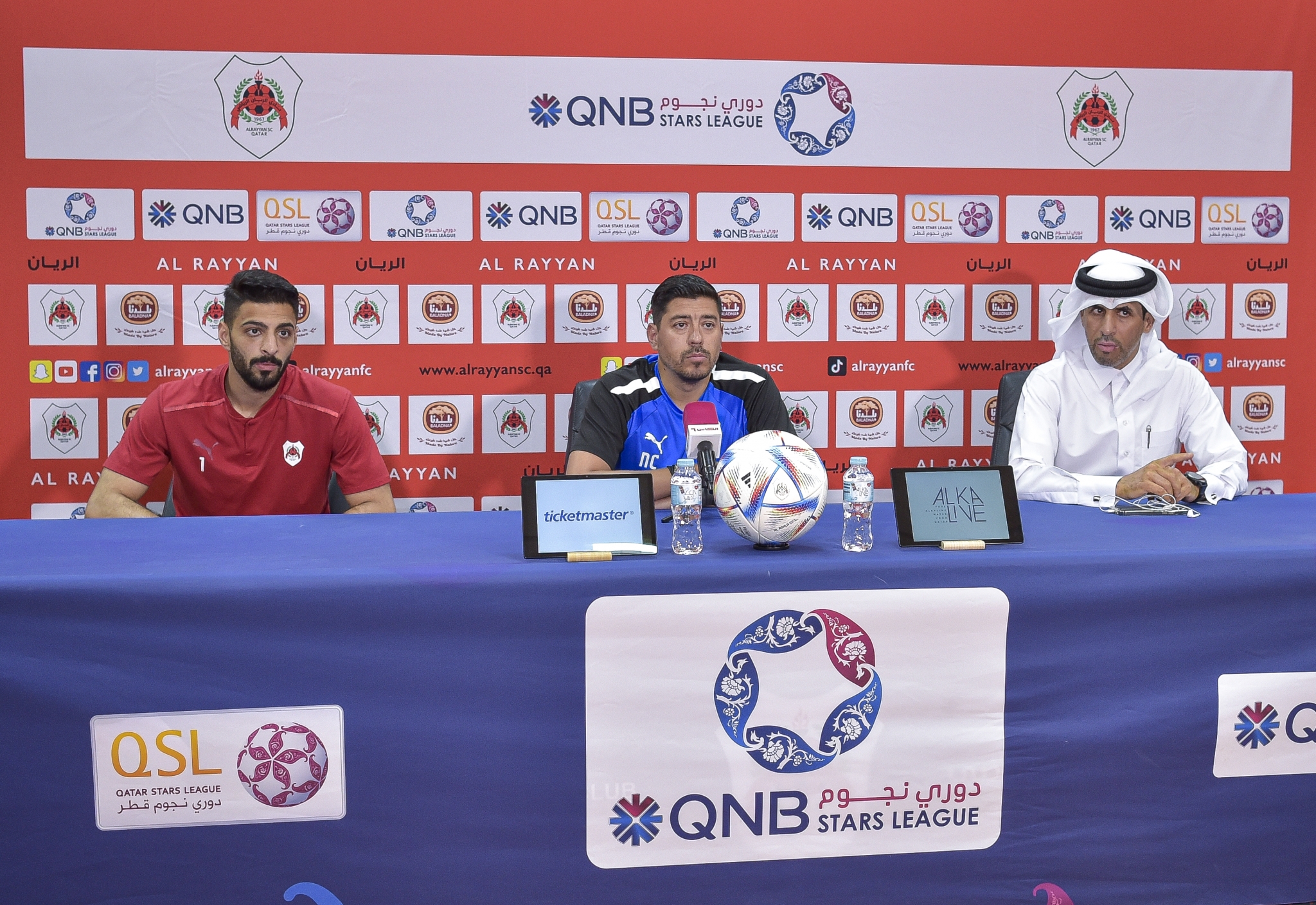 Al Rayyan coach Nicolas Cordova spoke to the media ahead of their 2022-23 season QNB Stars League Week 1 match against Al Shamal.
"A good beginning is always a difficult task but we have prepared the best way we can. Our overseas training camp was good and the team's physical preparation has also been good. We are ready to win the first match.
"Al Shamal did well in the last league season and for us meeting them in the opening match would be a tough contest. We lack in foreign professionals, unlike Al Shamal who have completed all their recruitments, but we will give off our everything to make a winning start.
"I have been following Al Shamal's progress and their style of play. Al Rayyan would be ready to take them on. We, however, respect all our opponents and have no preference in facing one team over another at the beginning of the league," said Cordova.
Al Rayyan goalkeeper Fahad Younes said, "The beginning of each season is difficult for everyone and all teams enter their matches with some reservation. Each player has a goal in the season and therefore the first match assumes more importance for a team to get those three points.
"We have prepared well and it should be a good start. Our goal as players is to compensate our fans for the last season, especially in the QNB Stars League. That we finished the last season by qualifying for the Round of 16 of AFC Champions League gives us motivation. We are determined to excel this season in the QNB Stars League.
"For me personally, there is a greater incentive since the last season was not that good for me. Every season, I aspire to be my best so that I am able to help the team achieve its goals and the biggest goal for me is to return to the national team.
"The results we got against Al Wakrah last season hurt us but now we will enter the stadium with our full focus and provide what is required of us. We will not allow Al Wakrah to settle down and play with aggression."