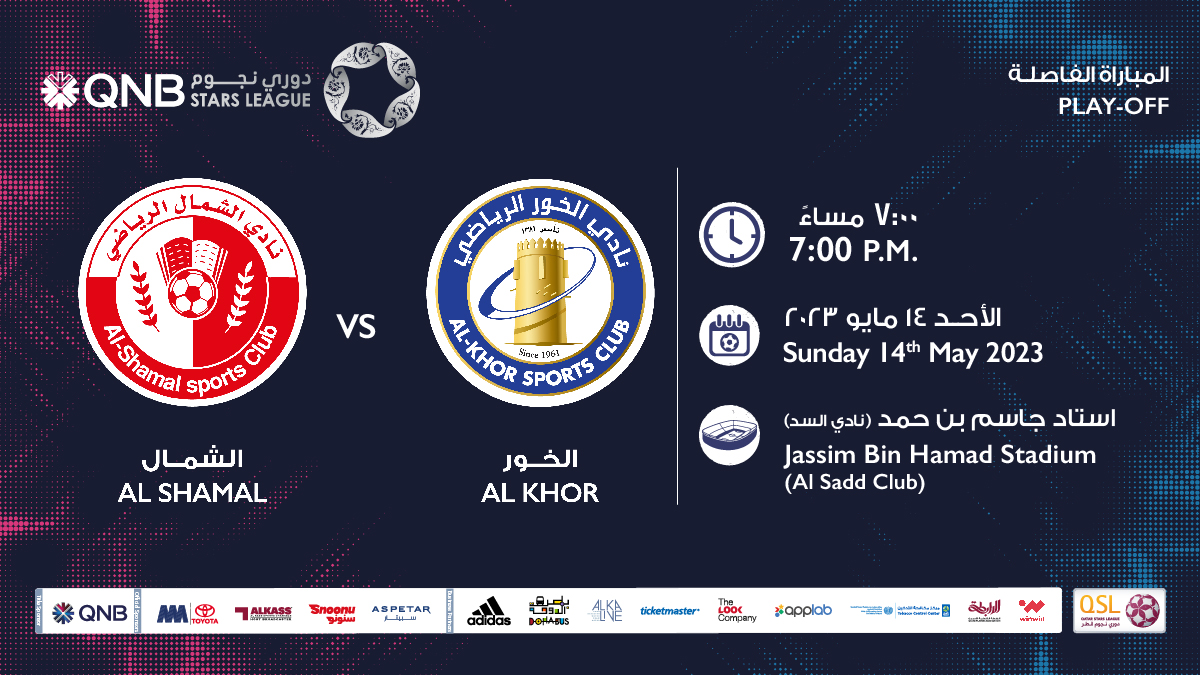 Al Shamal face Al Khor in the Play-Off, which pits the 11th-placed team (Al Shamal) in the final standings of QNB Stars League against the second-placed team (Al Khor) in Second Division championship. The kick-off is at 19:00 at the Al Sadd stadium on Sunday, May 14, 2023.
The winners will earn a berth in the 2023-2024 season QNB Stars League and the losers will play in next season's Second Division.
It may be noted that in the event of a tie at the end of regular time, an extra time of 30 minutes, divided into two halves, will be used. If the game is still tied, penalty shoot-out will be enforced.
Both teams will be keen to utilize their last chance to be in the top flight.
Al Duhail won the league championship for the eighth time in their history on Monday, May 8, 2023, following their 5-2 win over Al Shamal in their final Week 22 game played at the Al Duhail Stadium. And Al Shamal went into Play-Off after they were edged by Umm Salal on goal difference after both teams were tied on 18 points.
On the other hand, Al Khor emerged as the Second Division runners-up with 28 points, behind Muaither SC, who got promoted to the QNB Stars League.
Both Al Shamal and Al Khor have players of high calibre. The technical battle between coaches Wesam Rizik (Al Shamal) and Nabil Anwar (Al Khor) will be the sub-plot of the match.