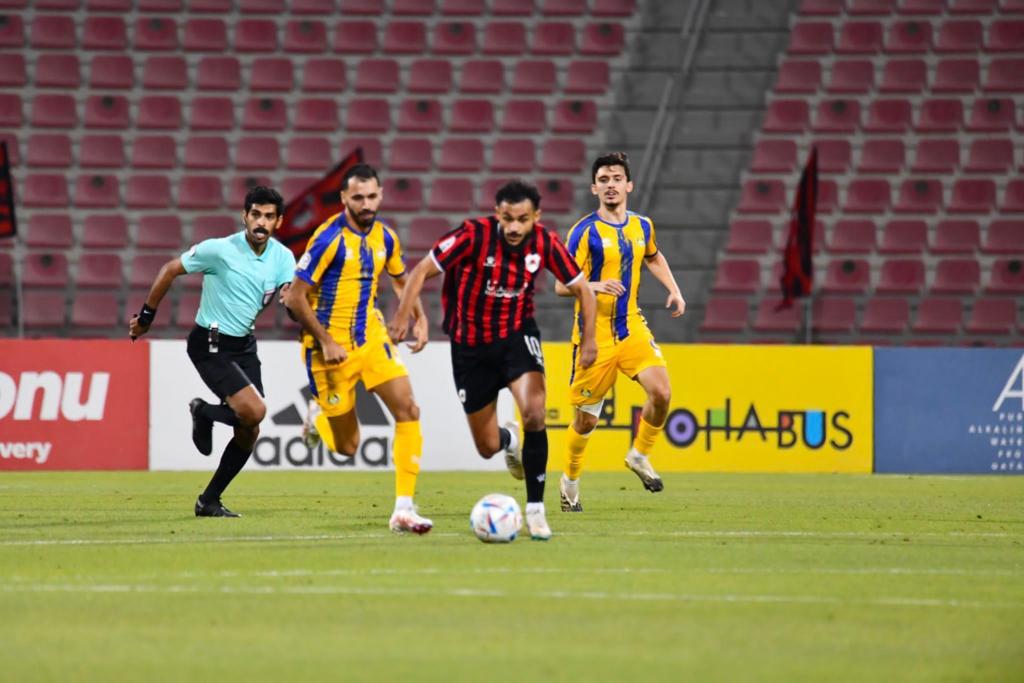 Al Rayyan beat Al Gharafa 4-1 in a crucial Week 22 clash of the 2022-2023 season QNB Stars League at the Al Arabi Stadium on Monday.
The final roar and the much-needed win helped The Lions steer clear of relegation and also avoided having to play Play-Off as they ended up ninth in the league standings with a tally of 20 points (five wins, as many draws and 12 losses).
Al Gharafa with 32 points (nine wins, five draws and eight defeats) finished a creditable sixth in the standings.
Just like the other winning teams of the five exciting matches played simultaneously in the evening, Al Rayyan too began their pursuit in right earnest and struck early with Mohammed Aiash (eighth minute), Yohan Boli (51st minute), Jeisson Vargas (61st minute) and Abdulaziz Hatem (66th minute) delivering the goals.
The only consolation goal for The Cheetahs was scored by Moyad Hassan in the 70th minute.
Al Rayyan's opening goal was off a smooth header of Aiash from a Vargas corner kick, while their star striker Boli dribbled past a defender to find space and strike from the right soon after the start of second half.
Vargas gave his account, firing from the centre, just outside of the penalty area to beat a diving goalkeeper and Hatem provided a blazing finish with a left-footer that found the right corner of the net.
Hassan then gave a glimpse of Al Gharafa's ability as he juggled before striking between two defenders and the curling kick beat the goalkeeper on the far right end of the goal.