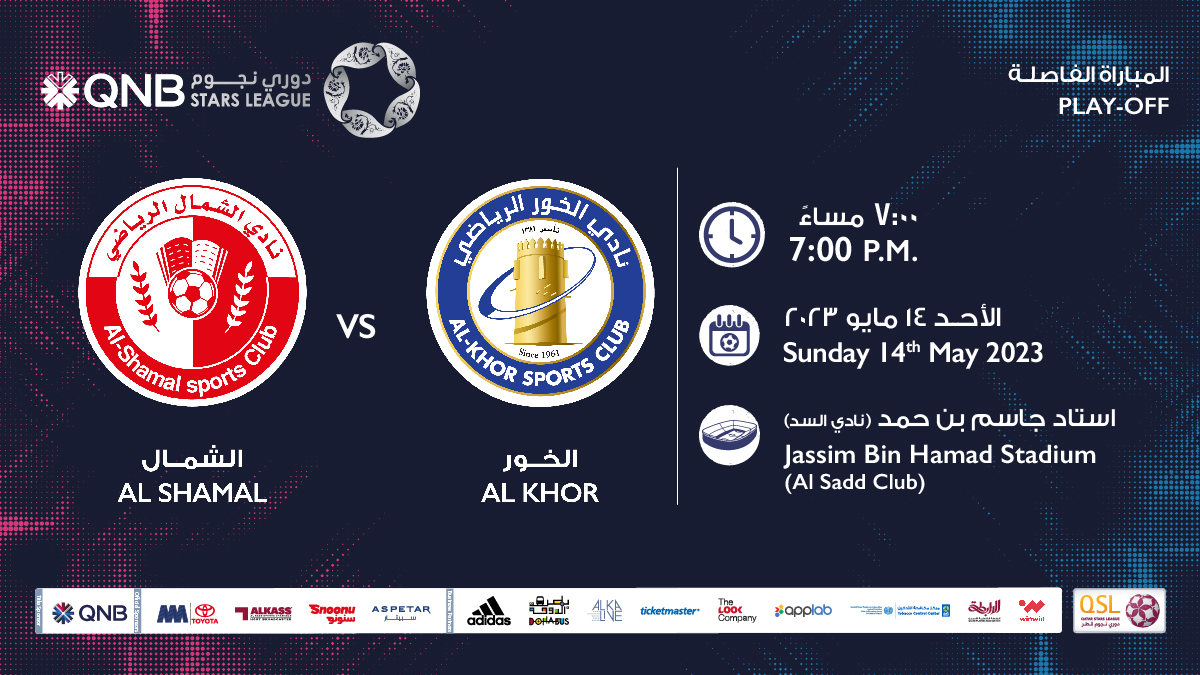 The Qatar Stars League (QSL) held the Technical Meeting for Play-Off between Al Shamal and Al Khor on Sunday, May 14, 2023, at Jassim bin Hamad Stadium of Al Sadd club (kick-off 19:00).
The meeting was held at the QSL Headquarters on Thursday, May 11, 2023, in the presence of Mr. Ahmed Salman Al Adsani, Director of Competitions Department at the QSL, representatives of both teams and a representative of Referees Department of the Qatar Football Association.
The meeting discussed the following:
- Reviewing the organizational instructions and procedures for the match.
- Approving the official kits for each team (main and reserve).
- Emphasis that in the event of a tie at the end of regular time, an extra time of 30 minutes, divided into two halves, will be used. If the game is still tied, penalty shoot-out will be enforced.