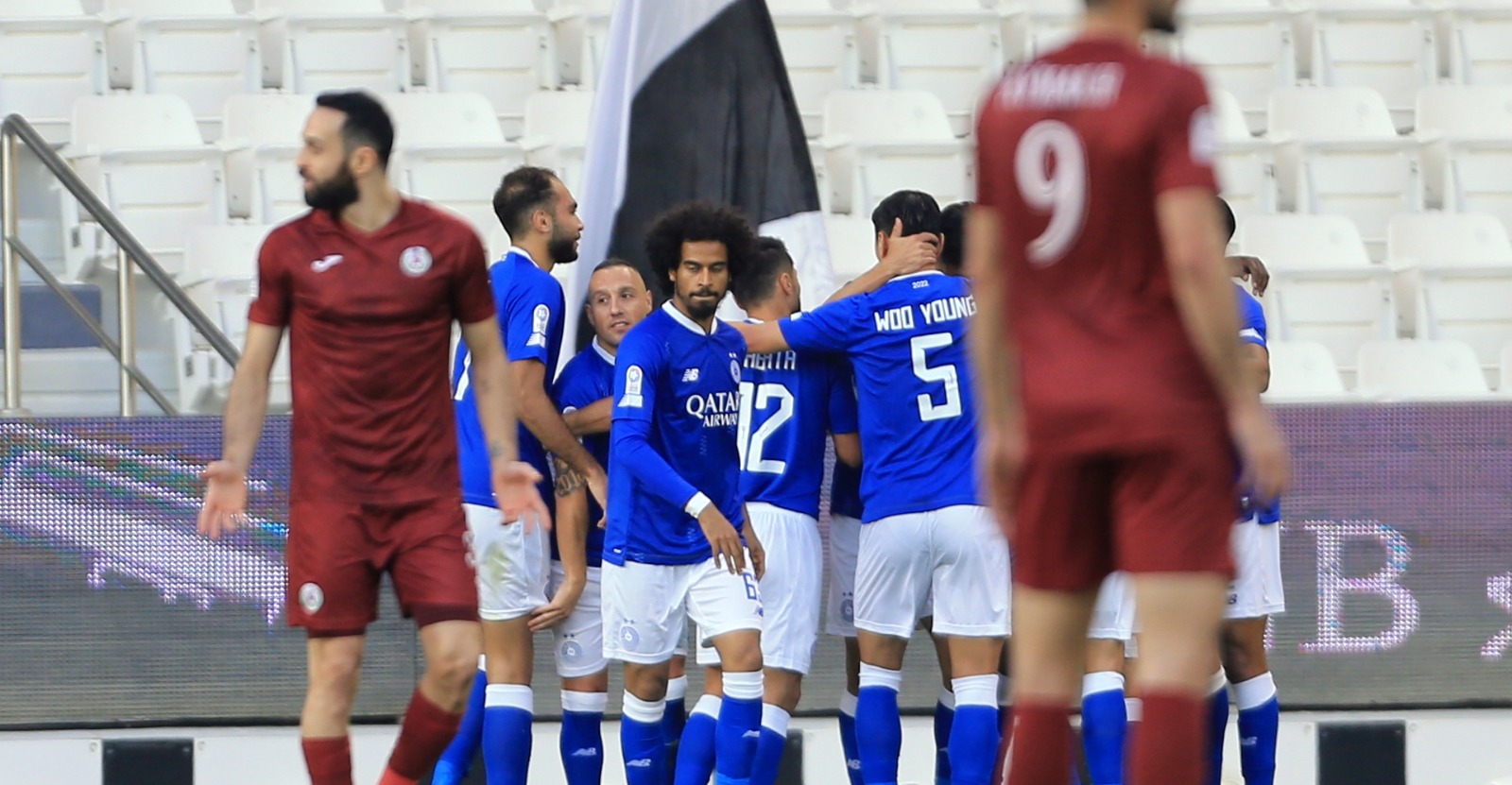 Holders Al Sadd maintained their winning streak by defeating Al Markhiya 1-0 in Week 12 of the 2022-2023 season QNB Stars League at the Al Sadd Stadium on Sunday.
Striker Baghdad Bounedjah scored the winner for Al Sadd in the 12th minute of the match.
It was another positive result for The Wolves, who after being strengthened by the return of their top stars are continuing their winning march and upward climb in the rankings table.
The defending champions are now on 16 points, while Al Markhiya remained on nine points.
Al Sadd struck early with a fine goal following a free-wheeling action when Rodrigo Tabata set the ball through for Musaab Khedir to send in a cross to Bounedjah in the centre to run the ball into an open net as the goalkeeper had rushed out to the left.
But for being beaten at that, Al Markhiya's goalkeeper Loukay Sherif Ashour did a good job for his team throughout the match holding on to several solid attempts from Al Sadd.
One of glorious chances for Al Sadd came in the 59th minute when their mercurial forward Akram Afif sent in a curling kick from top left of the box, but the ball went on to hit the far right post. On the rebound, Musaab took a kick, but goalkeeper Ashour dived to stave away the danger.
Soon in the 63rd minute, Bounedjah had another chance of doubling the lead when put through with a fine ball, but he failed to beat goalkeeper Ashour.
Al Sadd kept Al Markhiya on their toes with several attacking moves. In the 73rd minute, Afif provided Santi Cazorla with a good pass, but the Spaniard also failed to beat the goalkeeper.
Earlier in the opening half, Al Sadd were successful in scoring in the 28th minute as Pedro Miguel struck, but he was ruled off-side.
Al Sadd had two off-sides in the match, with their players being eager to latch on to the ball.
Al Markhiya, who did a superb job defending, also had their chances and a great one in the 79th minute when Aymen Hussein headed off a long ball, but an alert Al Sadd goalkeeper Saad Al Sheeb foiled their hopes.