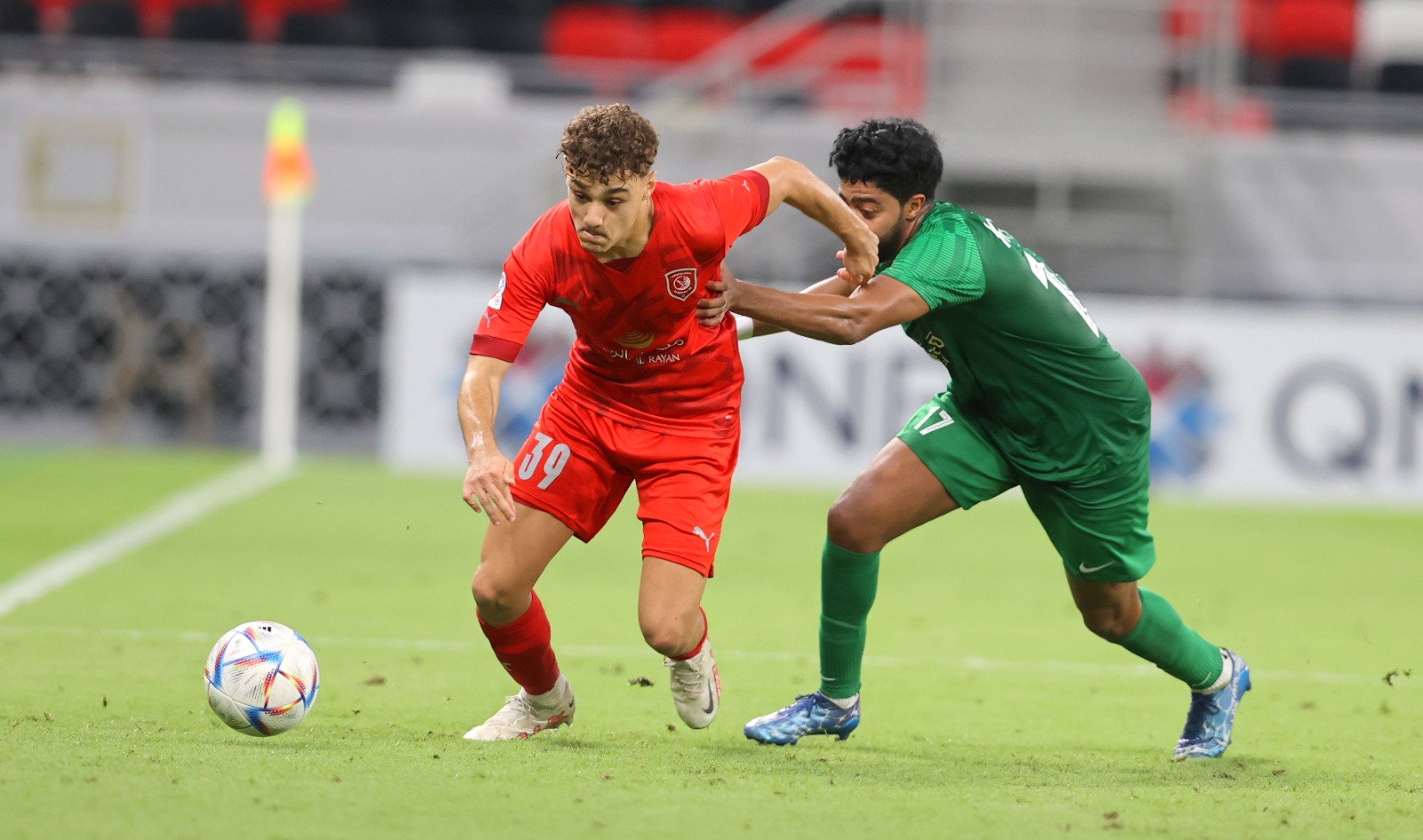 Al Ahli held off a forceful Al Duhail to a thrilling 1-1 draw in Week 2 of the 2022-2023 season QNB Stars League at the Ahmed bin Ali Stadium on Thursday.
An 89th-minute penalty from Hussein Kanaani saw Al Ahli get the equaliser after substitute Nasser Al Yazidi scored for Al Duhail in the 79th minute.
This was the new season's second positive result for Al Ahli, who had defeated Umm Salal 1-0 in their opening match. Al Duhail, who are yet to score a win, had lost 2-4 to Al Wakrah in their first game.
While last season's runners-up and former champions Al Duhail held most of the possession and dominance, Al Ahli battled hard and posed many challenges to their fancied rivals.
The best chance was presented to Al Ahli in the final minutes when Al Duhail captain Luiz Martin Junior 'handled the ball' while tackling Al Ahli's Nikola Vukcevic from behind, inside the box. And referee Yousef Al Sharshani signalled to the spot after a VAR check.
Kanaani stepped up and scored successfully. He then did a celebratory jig in delight while Luiz Martin was left to wipe his forehead in despair.
Until then, Al Duhail had clearly held an upper hand and majority of ball possession.
Al Duhail goal too was scored beautifully when Edmilson Junior made a fine cross from the left to an unmarked Al Yazidi, who beat the goalkeeper's stretched left foot.
Al Duhail's South Korean star Nam Tae-Hee was also outstanding, but somewhat unlucky. His big strike in the 66th minute, after breaking through the midfield, hit the crossbar and sailed over.
Later in the 68th minute, Edmilson's kick hit the goal post.
There was absorbing action in the first half which saw a superb goal by Nam get cancelled. In the 35th minute, picking up from a cross from Luiz Martin, he dribbled into the box, beat three Al Ahli players and then scored superbly to the right of the goalkeeper.
The joy for Al Duhail was short-lived as the referee, after a VAR check, cancelled the goal as Luiz Martin had stepped on to Al Ahli's Sofiane Hanni's shoe before crossing the ball over to Nam resulting in a foul.
Two minutes later, Al Duhail striker Michael Olunga hit a menacing diagonal shot with his left foot, but it hit the bottom of the goal post on the far right corner only to bounce out.
Soon, off a counter, Al Ahli's Yazan Al Naimat ran towards the opposite goal to beat the goalkeeper and score, but the flag was up indicating offside.
Earlier, Al Ahli's Algerian attacking midfielder Hanni had a shot at the goal, but Al Duhail goalkeeper Shehab Ellethy cut the attempt off.