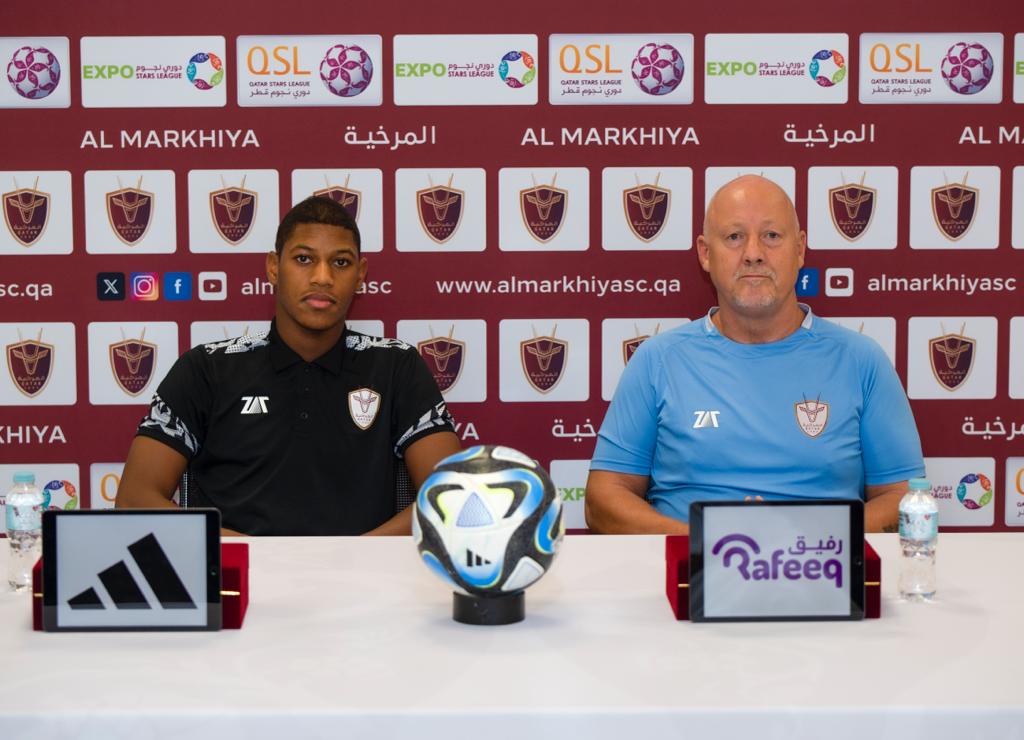 Al Markhiya assistant coach Alexander Armstrong spoke to the media ahead of their 2023-2024 season Expo Stars League Week 3 match against Muaither.
"We seek a new start in the league by obtaining full match points and moving forward with confidence. Victory will enable our team to jump to the middle in the standings.
"We made preparations for this match as naturally as any other match, and with training and work we will have many opportunities when the time for the match comes to achieve many goals," said Armstrong.
Al Markhiya player Abdelghani Lallam said, "The team does not lack fighting spirit or good performance on the field, and we have all the capabilities to achieve victory, but we must work to make the best use of opportunities in front of the goal.
"It is too early in the league and the loss in the past two rounds will not affect the team's performance. The players have all the motivation to present better levels and achieve victories in the upcoming matches, including the one against Muaither."