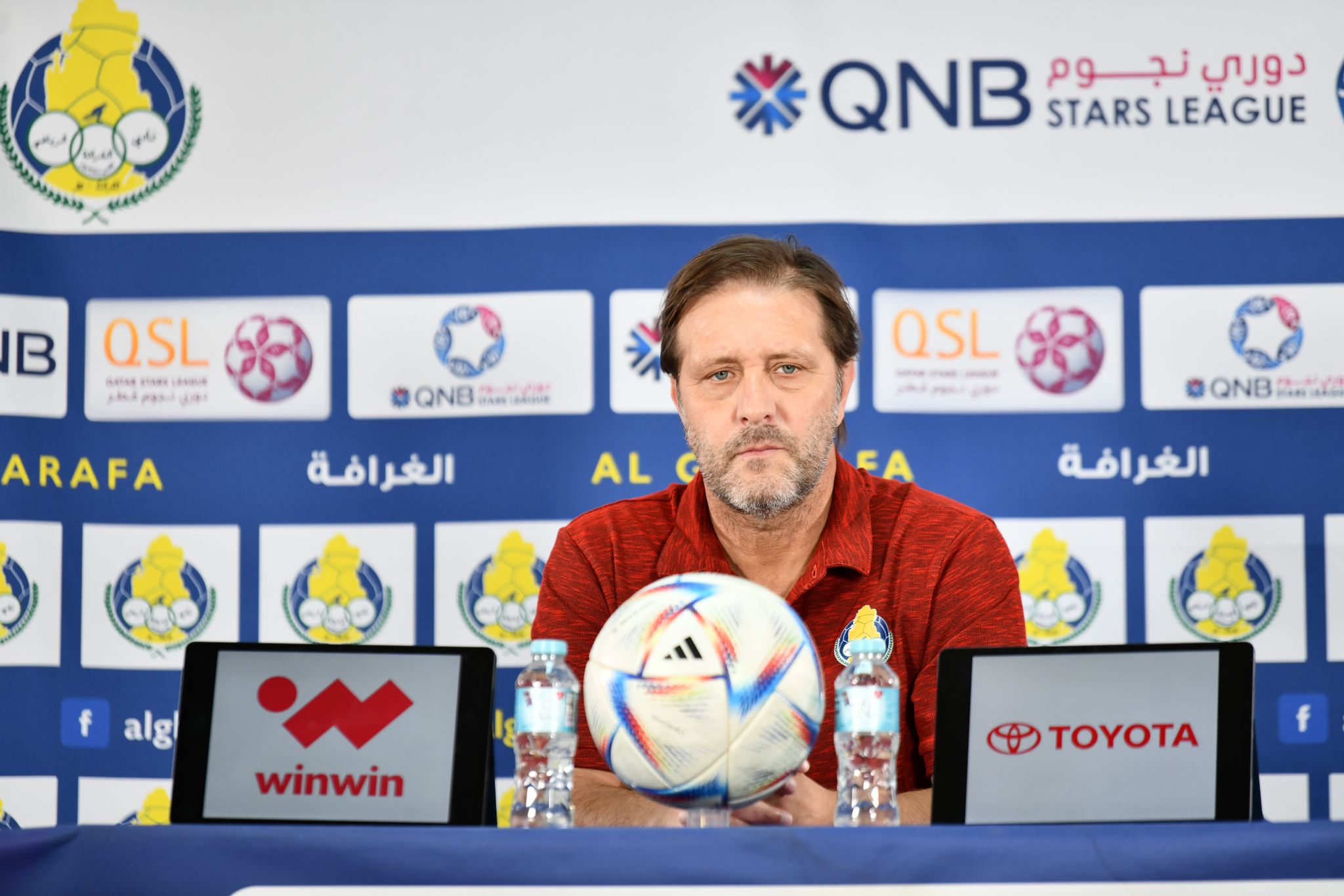 Al Gharafa coach Pedro Martins spoke to the media ahead of their 2022-2023 season QNB Stars League Week 21 match against Al Arabi.
"The result was not fair because we did enough not to lose (0-1 to Qatar SC), but this is football and we have to take responsibility. Al Gharafa is a great club and we must always be in the top four. If this is not achieved, it is considered as a negative season for Al Gharafa.
"We have to work on the tactical and psychological fronts although there are only a few days left until the end of the competition, but we have to get an addition on the physical side as well. We will need to recover because we have two matches in six days and players have to show a good reaction and not give up. That requires more mental focus.
"Al Arabi attack has high speed and fighting spirit, and it is a team that fights all the time for the three points, so the match will be difficult for us because they are a competitive team," said Martins.
Al Gharafa goalkeeper, Abdulrahman Al Ali said, "Al Arabi are a great team that played good matches this season and were leading the table for long periods and seek to compete for the title and aspire to win matches. But we are ready with all our might and all matches will be difficult for all teams, be they the three teams that compete for the top four or the teams that compete to avoid relegation.
"The support of fans is an important thing for the team, especially in difficult times when the players need the support of their fans."