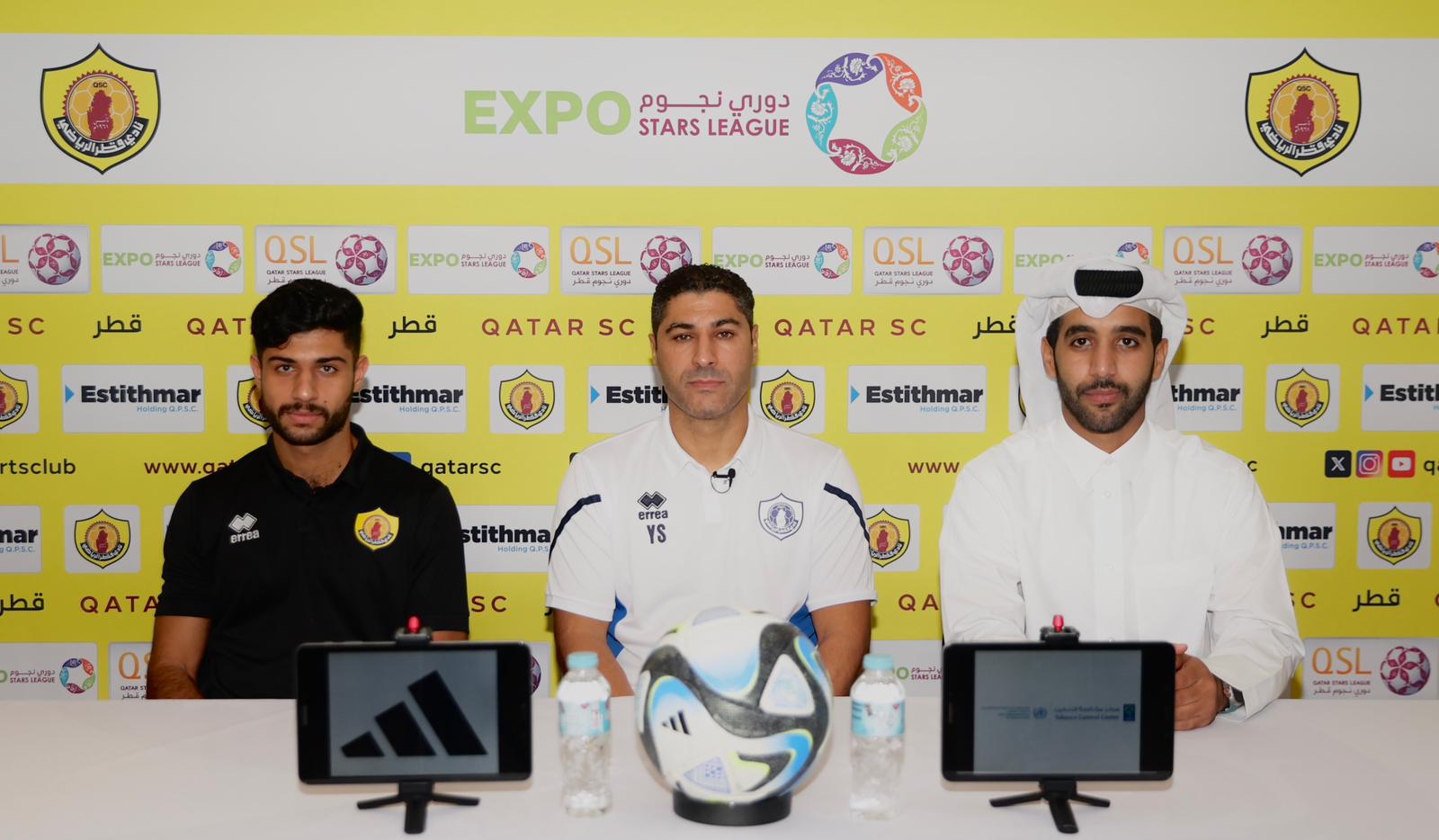 Qatar SC coach Youssef Safri spoke to the media ahead of their 2023-2024 season Expo Stars League Week 3 match against Umm Salal.
"Unfortunately, in the last match (against Al Rayyan), we did not perform well, especially in the first 20 minutes, and although we dominated the second half, we were not able to score. The result caused us heartbreak, especially since the players did a great job, and we were closer to a draw, to say the least.
"The important thing is that the team is working very well and it is certain that the players have great creativity and the ability to provide a lot this season, and the management has provided everything we need. I also praise the fans and their constant support with us, and in general I bear responsibility for the previous loss that the team suffered.
"We worked with great focus and great seriousness in training to correct some technical aspects and on the psychological aspects. Despite the difficulty of the next match, we have determination and will to achieve a positive result, and the Umm Salal team is not easy and has a good coach and players. We focus on our players and strengths with great determination. To achieve victory, especially against a good team like Umm Salal, what is important is that we achieve the required development," said Safri.
Qatar SC player Essa Ahmed said, "We were not able to achieve a positive result in our previous match against Al Rayyan, so we must translate the performance into results, and we are determined that the next match will be another beginning for our team. We must achieve victory for our fans who always stand with us, and our thanks to all of them for their attendance. And their support for us.
"In the last two matches, the difference was in the small details that decided the result, so we have to make greater efforts, especially since we are still at the beginning of the competition and we as players trust each other and work hard on the small details."