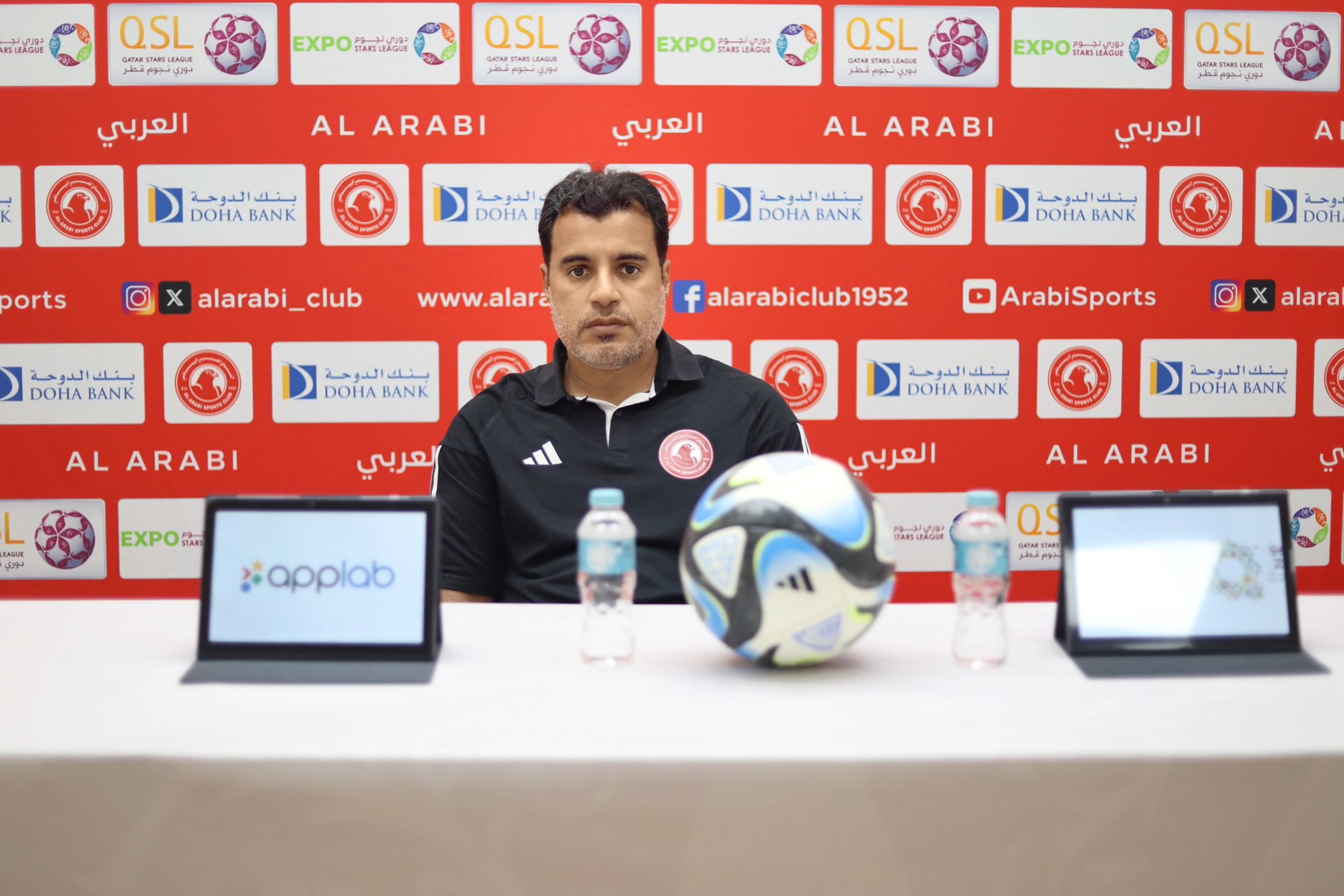 Al Arabi coach Younes Ali spoke to the media ahead of their 2023-2024 season Expo Stars League Week 3 match against Al Duhail.
"Everyone is fully prepared for the match. We know that Al Duhail are a difficult team and have a coach with great experience and distinguished players. I think it will be an enthusiastic and strong match between the two teams.
"The preparation for the match was good and all players were prepared except for Wassim Kedari, who received the red card in the previous match. Other than that, everyone knows the importance of the match and returning to the right path, and the most important thing is achieving the three points.
"We have a lot of work to do. It is still early in the season to judge the teams' levels, but we are definitely working and moving in the right direction, and things will get better in the coming matches," said Younes.
Al Arabi player Mohamed Taabouni said, "All players are optimistic about providing a better performance in the coming rounds of league, especially since the team needs to wake up in order to enter the league battle early. The Al Duhail match is the best test for this.
"We are still in the process of making harmony in the team and there are some players who have recently joined the side. We know that we must always be at our best and we want to make up for the points we lost in the first two rounds."