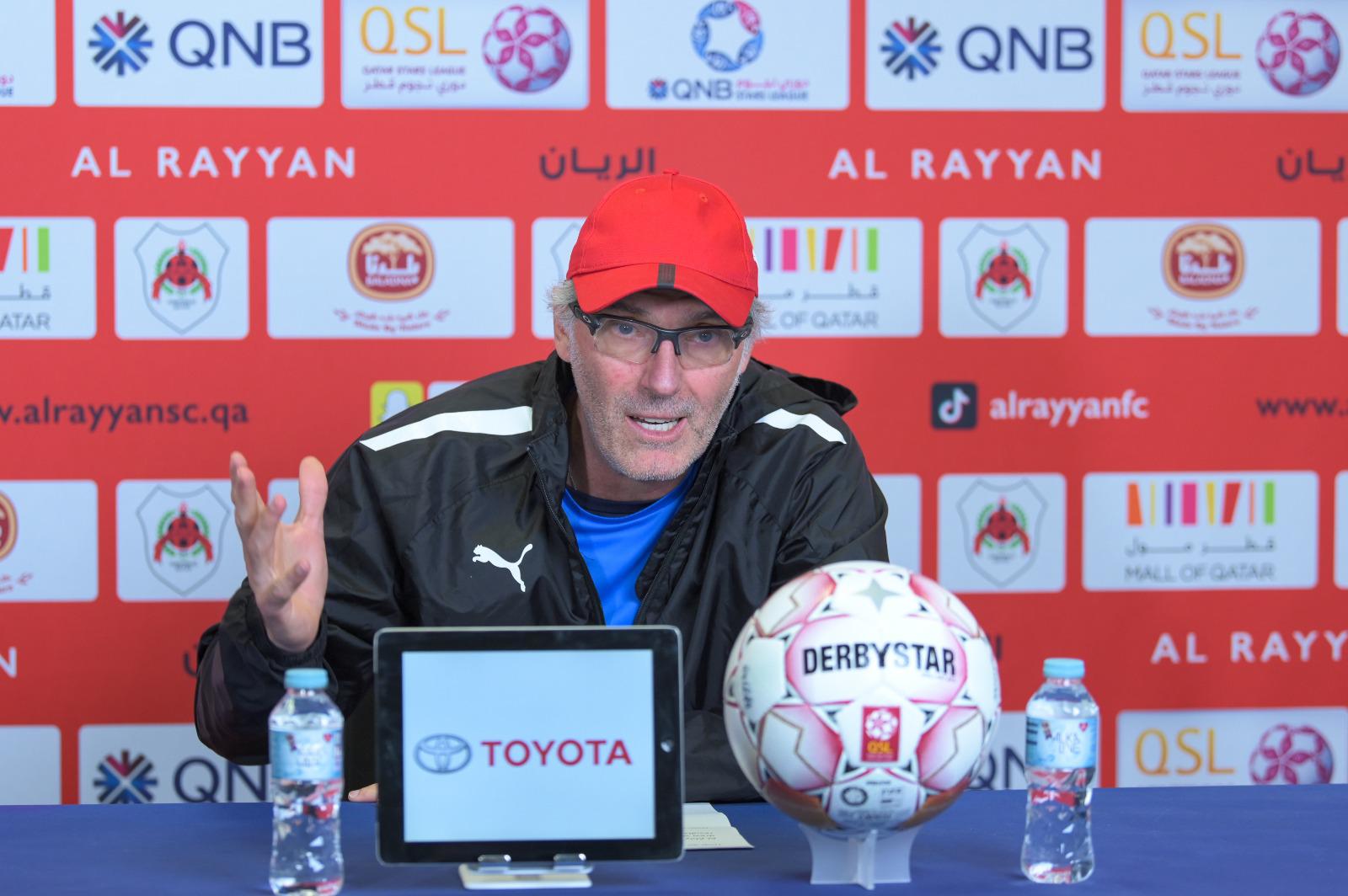 Al Rayyan coach Laurent Blanc spoke to the media ahead of their 2021-2022 season QNB Stars League Week 16 match against Al Ahli.
"Against Al Ahli, we need to score early and avoid what happened against Al Khor, who presented a strong defensive match and made the game difficult for us. We wish to put up the same performance that we presented against Al Wakrah (Al Rayyan won the match 3-0 in Week 13).
"I know that absences are very difficult for Al Rayyan. It is the same for all teams. We have missed very important players since the beginning of the season. I repeat, I have not seen the team's list complete since the first match. This is the truth, we have players in the Africa Cup of Nations. In addition to other injuries, the absences in my team are very important. If you want to compete for the first positions in the league, Al Rayyan must be in full force with all the players. If you do not have all your players, the competition will be impossible," said Blanc.
Al Rayyan player Mubarak Eid said, "Despite Al Ahli's strength, our team is capable of achieving victory and collecting the three points.
"The team's preparations are strong for the Al Ahli match. The competitors are a great team and Al Rayyan players are able to win.
"We are able to reap the three points as Al Rayyan are able to overcome this stage."