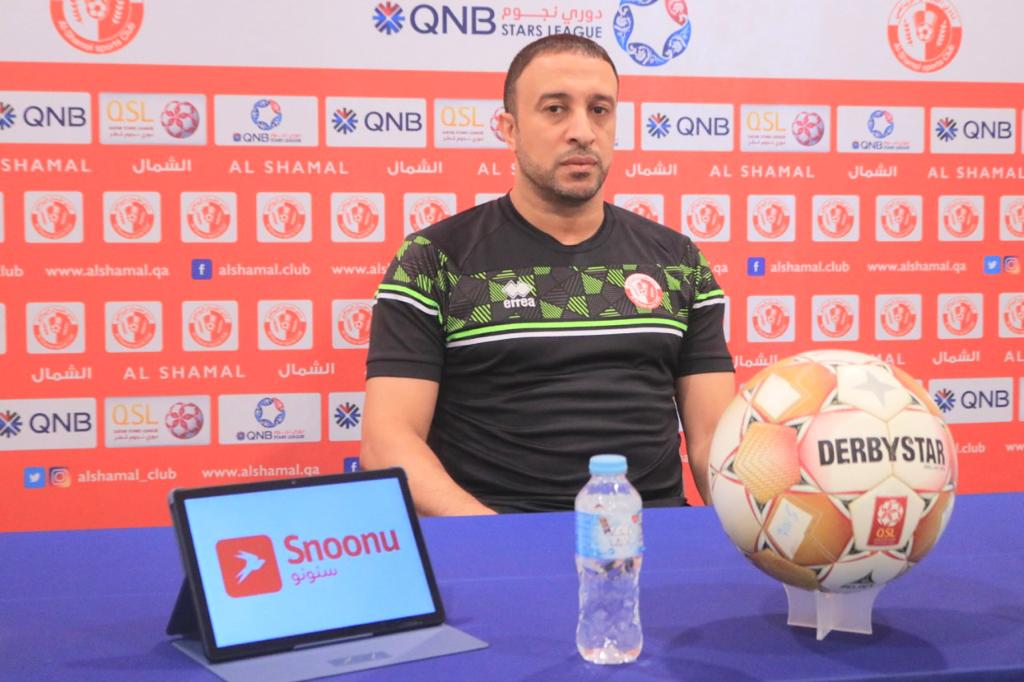 Al Shamal assistant coach Hisham Zahid spoke to the media ahead of their 2021-2022 season QNB Stars League Week 16 match against Umm Salal.
"I think the Umm Salal match will be very important, especially that our competitor is in a very good position and performed distinctly in the last matches in light of the experience of his coach Wesam Rizik and the reaction of his players.
"We are also waiting for the reaction of Al Shamal players after the last Al Sadd match, both mentally and tactically.
"We aspire to get a positive result from the match, and we are trying to make our mark in the last matches of the league, which are very important.
"Our players are aware of their responsibility, and everyone inside the club has great confidence in the players and their ability to overcome this difficult period.
"I thank the club's management for its great support to the players after the Al Sadd match, and hoped that the next stage would see the team regain victories again," said Hisham.
Al Shamal player Ali Alwan said, "A very important match that means a lot to us, our goal is to win. We will play in order to collect the three points and move away from the danger zone in the table.
"We, the players, are responsible and determined to give our utmost in order to achieve victory."