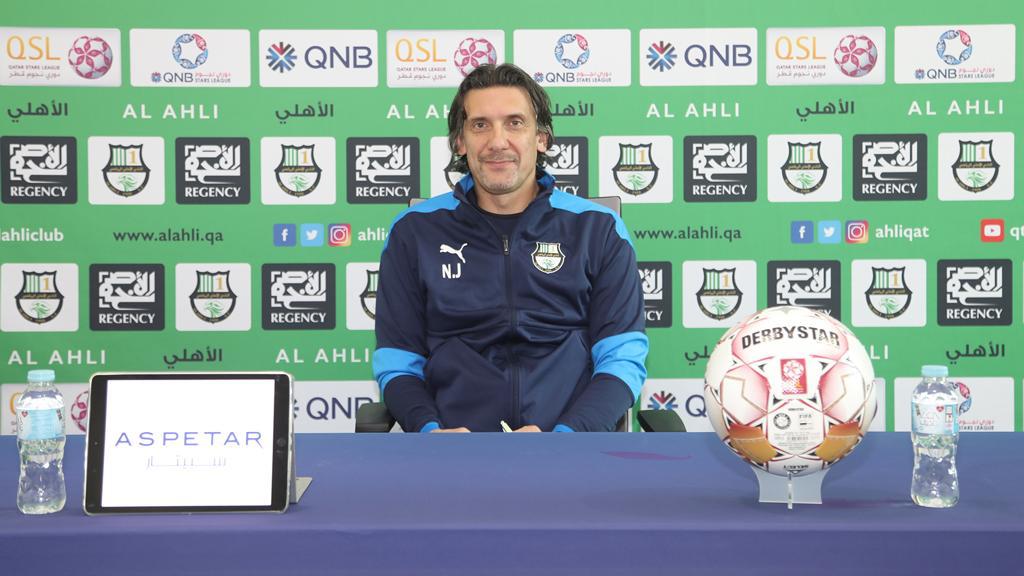 Al Ahli coach Nebojsa Jovovic spoke to the media ahead of their 2021-2022 season QNB Stars League Week 16 match against Al Rayyan.
"The difficulty of the match lies in the importance of obtaining points at this stage. It is important for Al Ahli to return to the path of victories despite the difficulty and strength of the competitor.
"We worked to prepare the team and correct mistakes in order to win and continue with the best results for the team. We have closed the page of the last match that the team lost and are preparing for the game against Al Rayyan.
"Al Rayyan are a strong team and although they are not at their normal level presently, they are a team that carries the identity of champions and always competes in every season for the title and has high potential at the technical level of the team and at the individual and collective level of the players. Therefore, facing them will not be easy. We are in the same position as Al Ahli, so points will be our goal this time.
"I have full confidence in the ability of our players. We will give off everything we have against Al Rayyan with the aim of winning," said Nebojsa.
Al Ahli player Sandro Manuel said, "We have the ambition and desire to present a strong match and achieve a positive result.
'In football, the focus should be on implementing the coach's instructions on the field. By doing so, we can delight Al Ahli fans with a positive result."