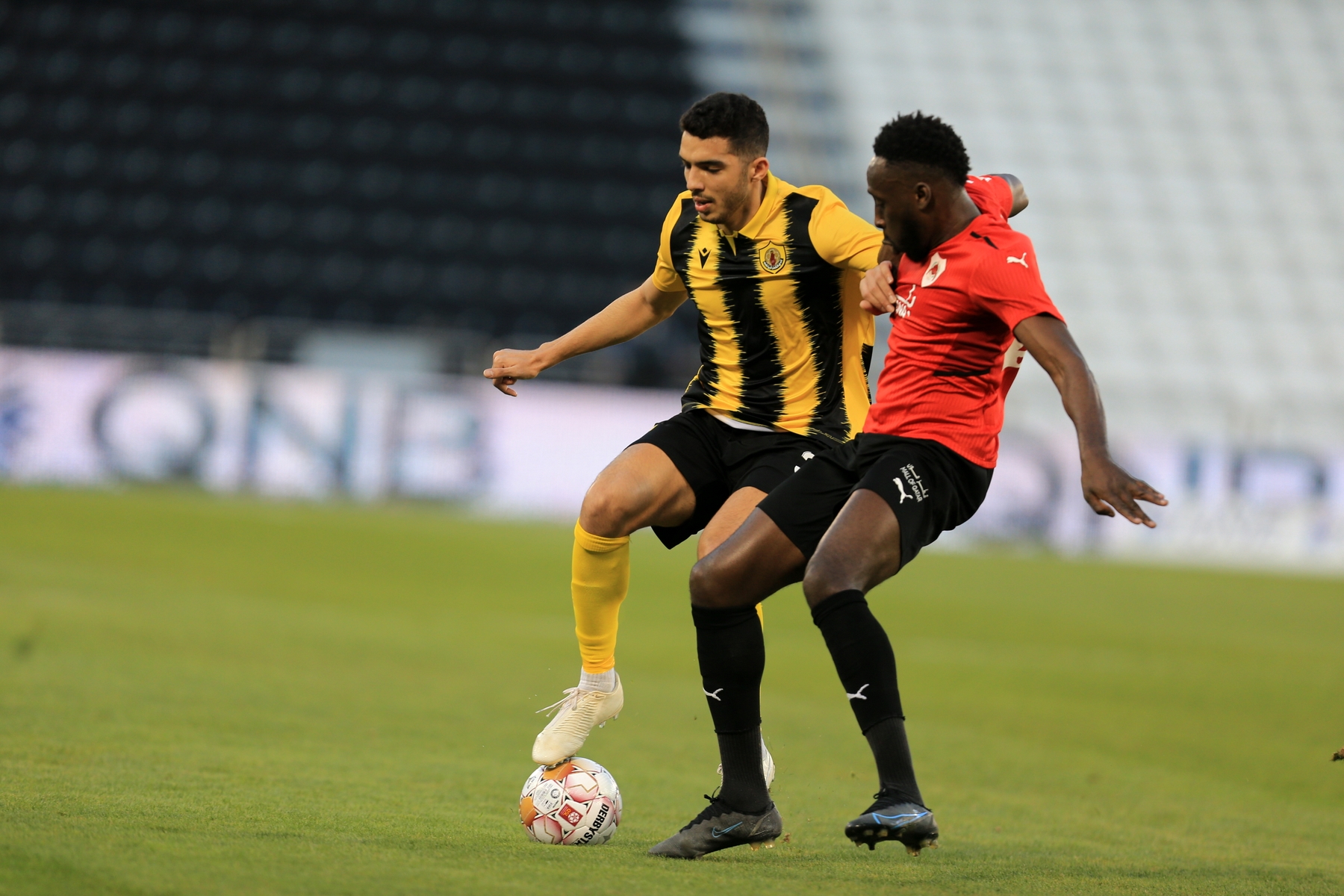 Al Rayyan defeated Qatar SC 2-1 in Week 21 of the 2021-2022 season QNB Stars League at the Al Sadd Stadium on Tuesday.
Steven Nzonzi (39th minute) and Yohan Boli (67th minute) scored for Al Rayyan after Khaled Mahmoudi took Qatar SC ahead by scoring as early as the second minute.
Nzonzi was given the marching orders in the 87th minute after he picked up a second yellow card.
Al Rayyan now have 21 points following their fifth victory, while Qatar SC remained on 23 points after suffering their 10th defeat.
Al Rayyan have a game in hand as their Week 14 match (Qatar Clasico) against new champions Al Sadd was postponed. It will be played on 8th March, 2022.
It may be recalled that Qatar SC had beaten Al Rayyan 1-0 in the first leg of 2021-2022 season QNB Stars League.
Both teams put up an entertaining display all throughout.
Qatar SC seized an early advantage through Mahmoudi's goal.
Qatar SC were now in control of the game and Salah Al Yahaei was thwarted by Al Rayyan goalkeeper Fahad Younes in the 16th minute.
Al Rayyan scored off their first chance to level the score as Nzonzi found the target.
The second half was also exciting.
Yacine Brahimi made the way for Al Rayyan's second goal scored by Boli.
Qatar SC then tried hard to equalize, but Al Rayyan maintained their lead to ensure three valuable points.