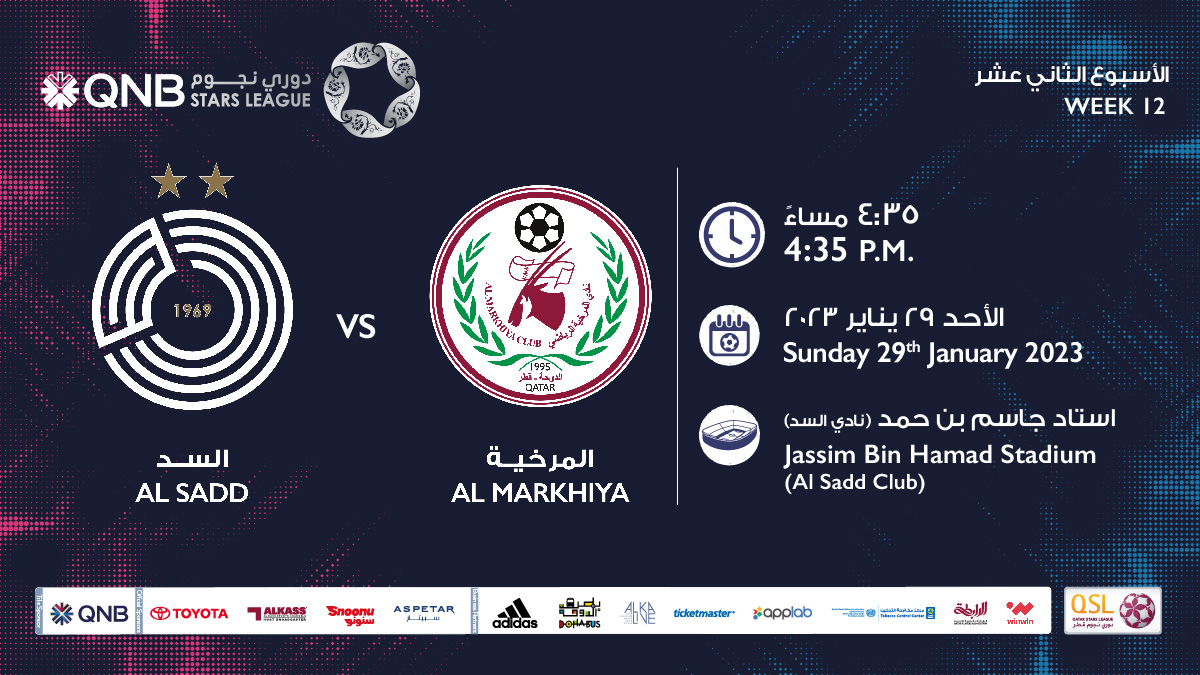 Al Sadd will take on Al Markhiya in Week 12 of the 2022-2023 season QNB Stars League at the Al Sadd Stadium on Sunday. The kick-off is at 16:35.
Al Sadd, the defending champions over the last two editions, have bounced back in great style with two successive wins - over Al Rayyan and Al Arabi in the Qatar Clasico and Qatar Derby respectively - and will be eager to take on Al Markhiya to continue their good run.
For Al Markhiya, it will be a challenging test. They would, however, be inspired by the fact that they edged Al Sadd 4-3 in the first leg match played at the Khalifa International Stadium.
Al Sadd are placed sixth in the standings with 13 points and have two postponed games still to play. Al Markhiya are ninth with nine points and have three postponed matches remaining.
The return of their international stars have seen Al Sadd back at full force. Their professional stars – the likes of Santi Cazorla, Andre Ayew and Jung Woo-Young, the return of Brazilian midfielder Guilherme Torres from injury, and the presence of stars Akram Afif, Hassan Al Haydous and Boualem Khoukhi and others make The Wolves a pack to beat.
Al Markhiya will, however, be aspiring to achieve a positive result by repeating their previous act against the rivals. It won't be easy though and coach Abdullah Mubarak will be counting on his foreign professionals, led by Iraqi Aymen Hussein, Omani Jameel Al Yahmadi, Algerian Jugurtha Hamroun and Moroccan Driss Fettouhi to deliver the goods once again.
Abdullah Mubarak will also hope for injured Algerian defender Ayoub Ezzi to be fit in time.
The contest will be difficult for both teams. While Al Sadd will battle hard to turn the tables on Al Markhiya in their march up in the standings, the latter will put in their best to fetch more points to stay in contention for the top four places.