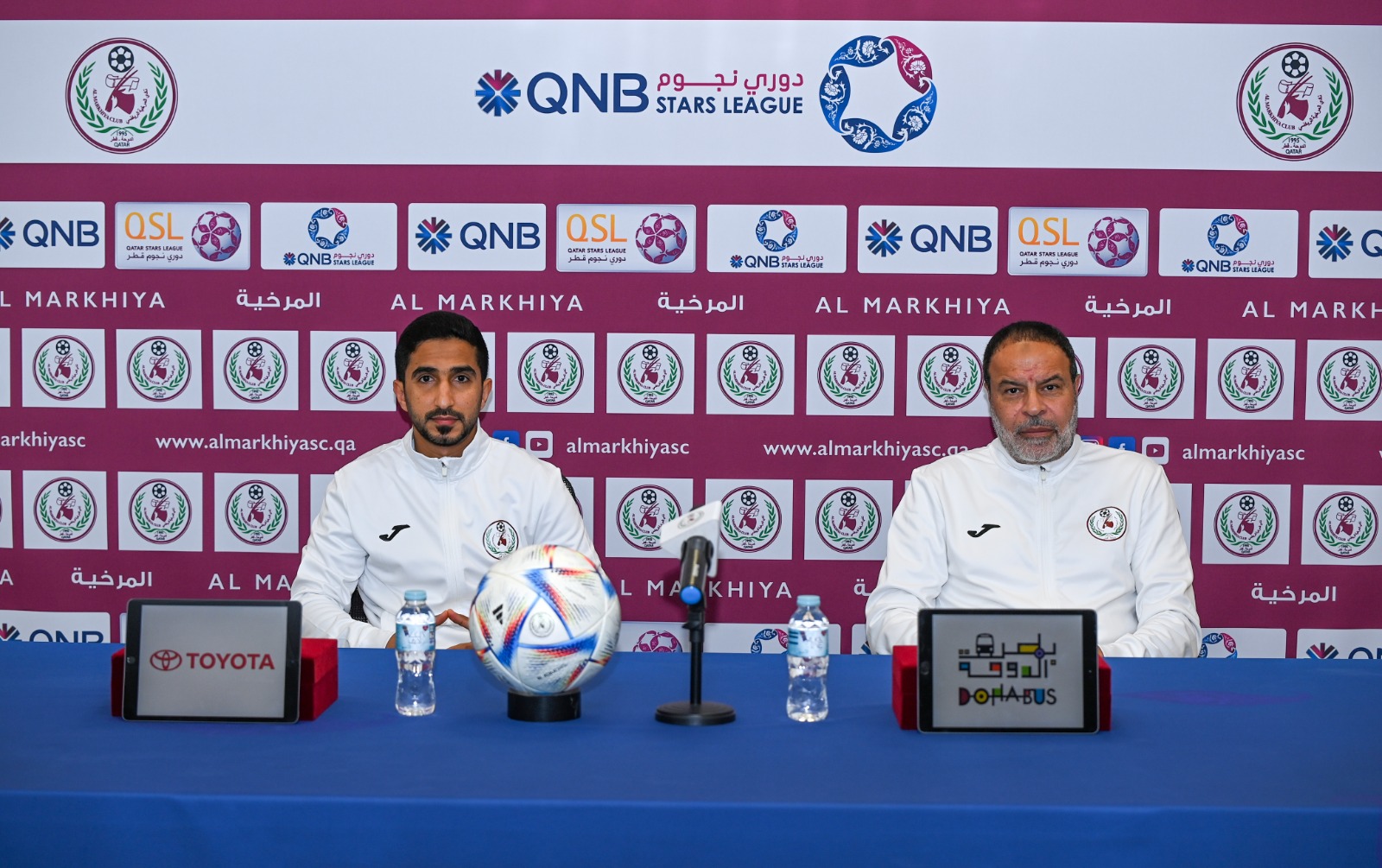 Al Markhiya coach Abdullah Mubarak spoke to the media ahead of their 2022-2023 season QNB Stars League Week 12 match against Al Sadd.
"We are playing against a champion side and refreshed team after their victory over Al Arabi, as they seek to make a comeback into the competition strongly, so this confrontation match our team to be ready at all technical, tactical and mental levels. We will work to present a good level and it is a match that needs double efforts and concentration.
"We always play with spirit and confidence, as one family on and off the pitch.
"Our problem is that we will face the top teams in the league. Our next match is against Al Sadd, then Qatar SC, Al Duhail, Al Arabi and Al Wakrah.
"It is natural for us to enter the match against Al Sadd in order to achieve victory, but to achieve this ambition we have to be at the top of our effort, focus and solidarity, and deal with the opponent more seriously throughout the 90 minutes.
"This position is not worrisome, as we have played eight matches so far and there are teams that have played 10 matches," said Abdullah Mubarak.
Al Markhiya player Hammoud Al Yazidi said, "Preparations for the Al Sadd match and other matches have been continuing with physical, technical and tactical training, as well as friendly matches at a good level.
"As coach Abdullah Mubarak mentioned, the break has relatively affected the team because the official competitive league matches are different from the friendly matches. But thank God, the team appeared well in the Al Ahli match, especially in the second half and we are confident that our team will gradually appear better than the match.
"Our team really misses the efforts of injured players such as Algerian professional Ayoub Azzi, who is a great player and has an impact on the team."