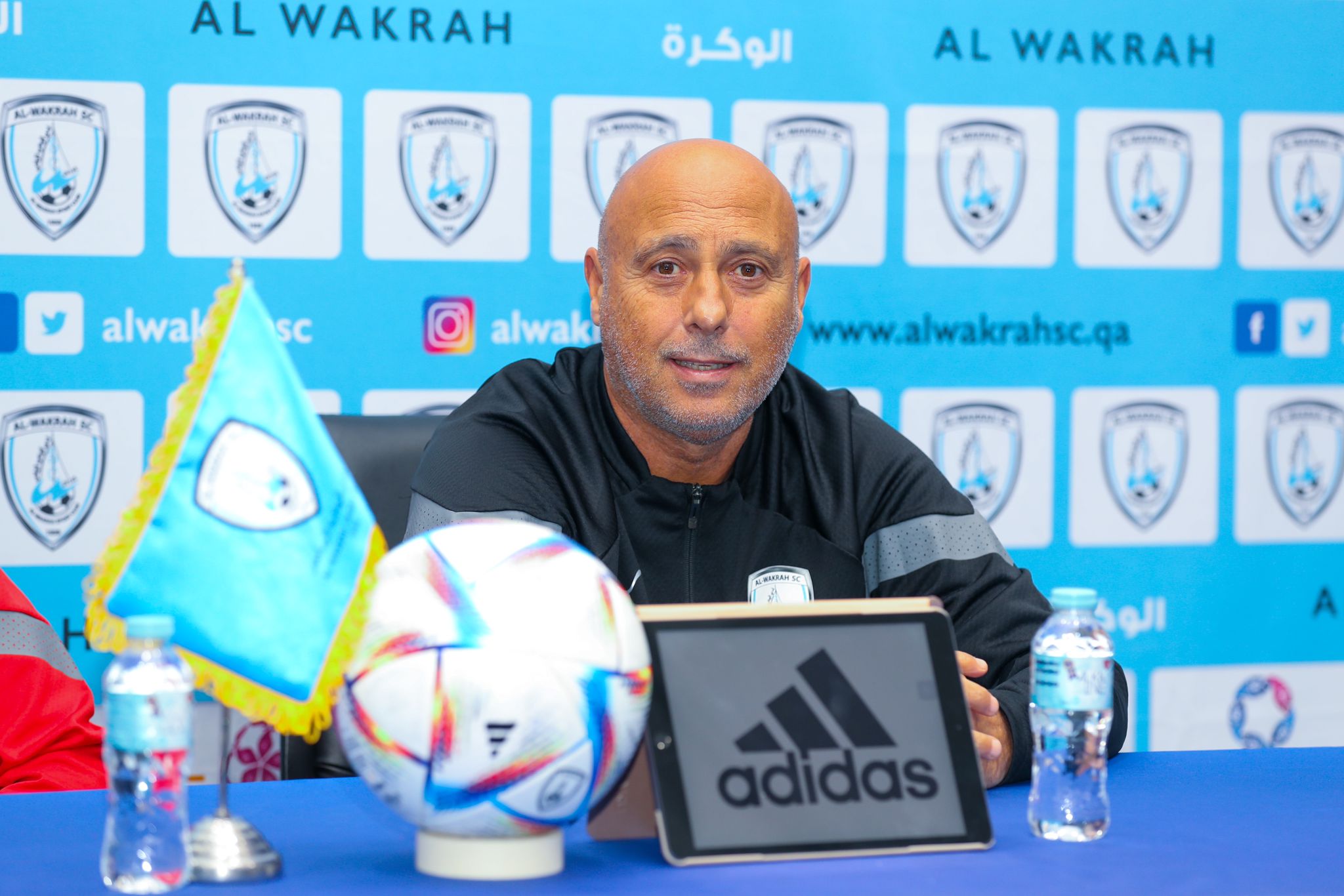 Al Wakrah coach Marquez Lopez spoke to the media ahead of their 2022-2023 season QNB Stars League Week 12 match against Al Duhail.
"Despite the lack of time, we have tried to prepare our team in the best way possible for a strong match and we aim to overcome this difficult obstacle. Certainly, Al Duhail will also be focusing on winning in order to stay at the top of the rankings and I therefore expect a strong game from both sides.
"As I have said before, it is very important for the Qatari players to return to the ranks of the team. Despite my recognition of the importance of professional foreign players, I always insist that Qatari players' presence is important.
"Al Duhail have their national players back in the team, therefore the two teams are in the fullest possible readiness which makes it a challenging match. I hope that we will achieve success and remain in the top four," said Marquez.
Al Wakrah player Khaled Munir said, "I hope we will play a strong match and are able to continue victories in the league championship. We know well that this aim will not be achieved easily and will require all our focus and concentration.
"We are able to continue our superiority over Al Duhail especially since we have all the ingredients that help us achieve victories. What is important for us now is to provide everything that is required of us on the field and be able to implement all instructions of the technical staff."