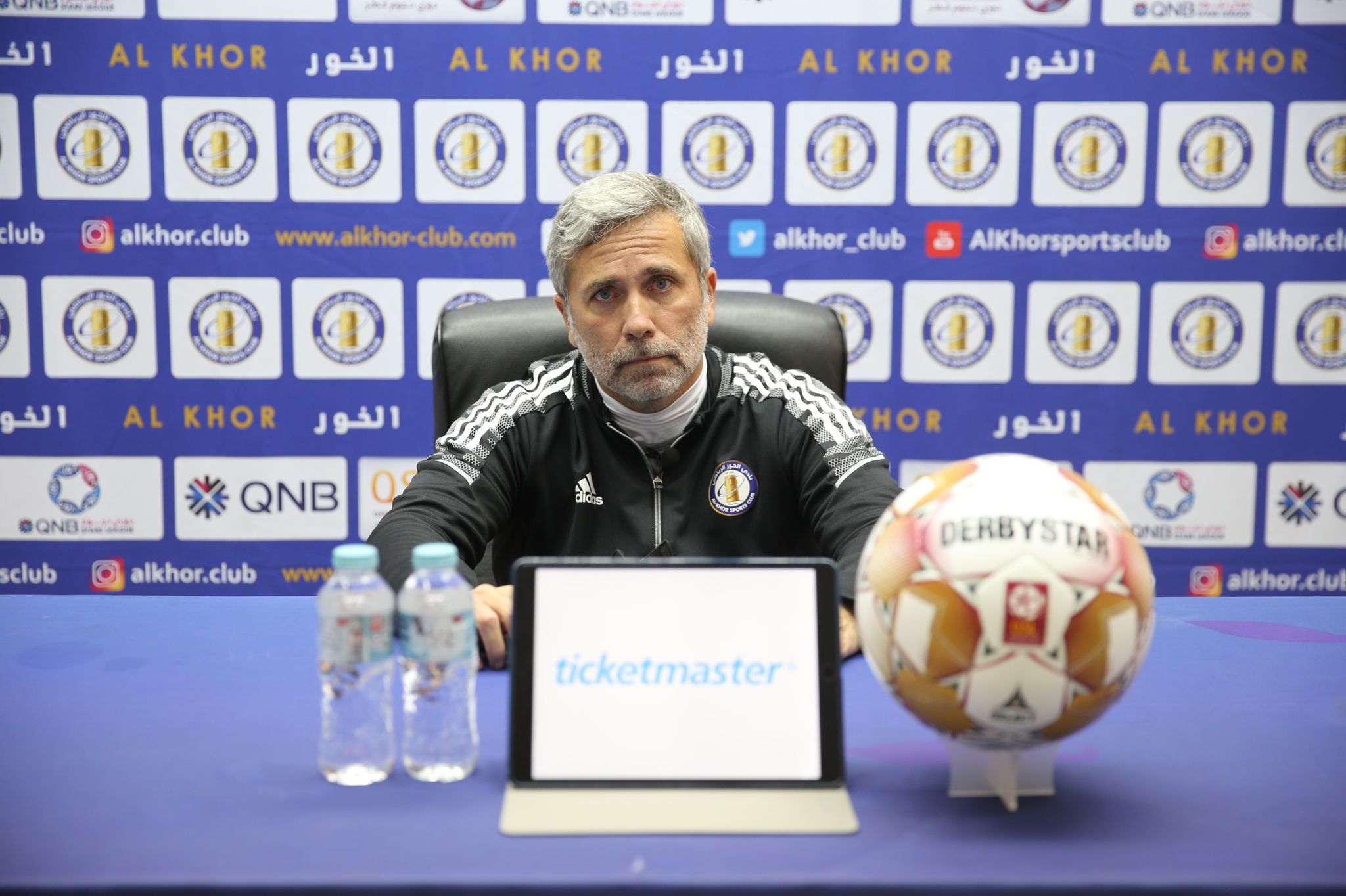 Al Khor coach Andre Lima spoke to the media ahead of their 2021-2022 season QNB Stars League Week 16 match against Al Sailiya.
"We must seize the opportunities against Al Sailiya in order to win and collect the three points.
"I always say that the important match is the next match, and I do not say that if we win against Al Sailiya that we will be safe. Until we achieve what is required, which is to get out of this stage.
"I am happy with the performance of my team in the last matches, and on the defensive side greatly, and also on the offensive side, we were creating a lot of chances, but we have to translate them into goals. I know that we will score goals in the upcoming matches and that will be positive, and I am confident of my team," said Lima.
Al Khor player Juma Al Habsi said. "Our goal is three points and I trust my fellow players to get out of this stage. My start was a little difficult because the first match against Al Wakrah was suffering from a great shortage of players and professionals due to injuries, but in the Al Rayyan match, we were able to rectify that and came out with an important positive point for the team."