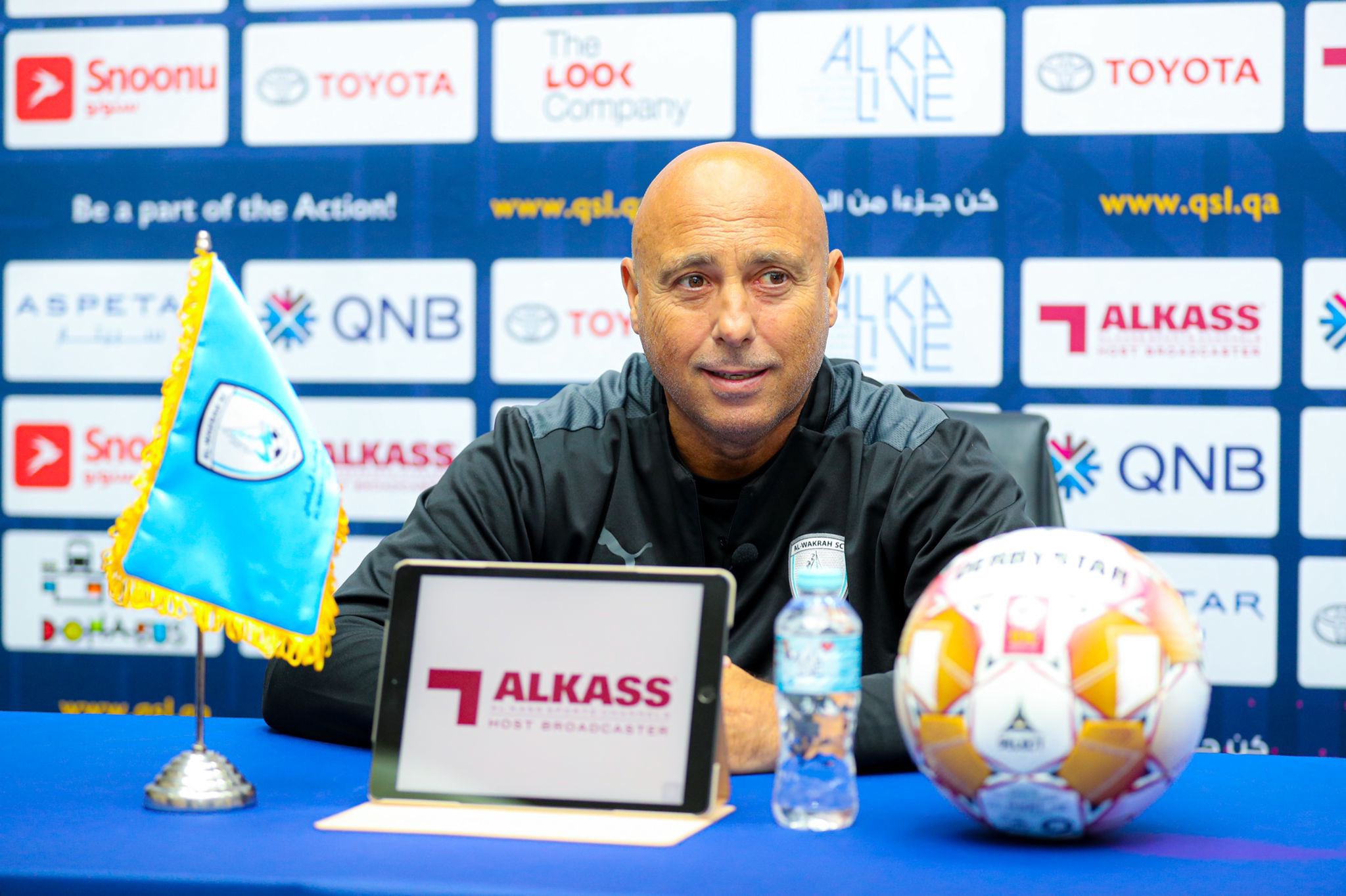 Al Wakrah coach Marquez Lopez spoke to the media ahead of their 2021-2022 season QNB Stars League Week 16 match against Al Duhail.
"The preparations for this match did not differ much from those for the previous matches due to a lack of time. There is not much time to prepare for the match and we seek to raise the concentration level of the players for this game.
"Everyone is talking about Al Wakrah's ability to repeat the victory over Al Duhail from the first leg and I assure that we can win, but not as easily as some expect. But our mentality is now positive and anything is possible.
"Compared to last season, there are a lot of changes in the players, the coach is there, but the important thing is the players. This time, there are better players than last season, especially the Qatari players in the current season. Good work from the club's management to attract better players was the key. The coach does not have the keys to victories, but the players do," said Marquez.
Al Wakrah player Yassin Abdullah said, "The door of possibilities is wide open for us. Matches against Al Duhail are always difficult and, as we know, they are one of the best teams in the league. Al Wakrah are surely on the right track, thanks to the hard work we showed in the past period, especially with difficult situations and consecutive matches.
"Al Duhail have more strengths than weaknesses. They have many players in the national team and high-calibre professional players."