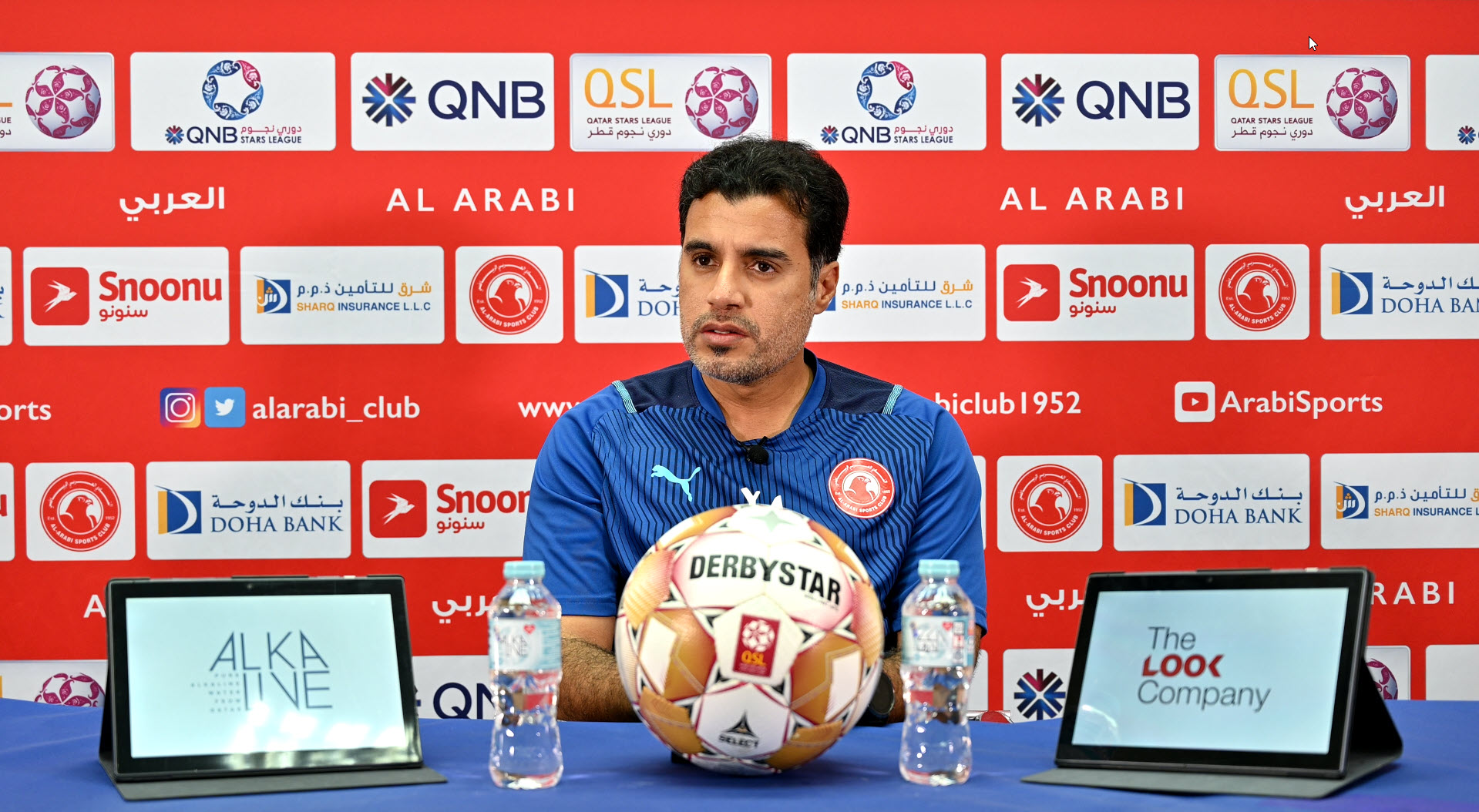 Al Arabi coach Younes Ali spoke to the media ahead of their 2021-2022 season QNB Stars League Week 16 match against Al Sadd.
"The Al Sadd match is always difficult and it is a good team that presents a distinguished performance and moves with steady steps. The match is difficult, but there is nothing impossible, and we won the last game against Qatar SC and we focused on the Al Sadd match to appear in the best way.
"The Al Sadd team with its capabilities is always an incentive for any club to perform its best performance against it. All players feel responsible for the recent results and are determined to appear well against Al Sadd.
"We are working intensively to raise the level and improve all aspects of performance, and I believe we are on the right path.
"We are still in the competition for the top four, and we gave a lot and worked hard and we will fight till the last breath of the league to achieve our goal," said Younes.
Al Arabi player Abdulrahman Inad said, "An important match awaits us against Al Sadd and we have no choice but to fight with all our might in order to achieve a positive result to compensate for the points we lost in the previous matches.
"We will face a strong opponent, the champions of the league. I hope that we are ready physically and morally, and by following the coach's instructions, we will return to the right path and fight for the points.
"Our match with Al Sadd is always characterized by mass momentum and strong competition, so we hope the fans will support us in the match. They are certainly our first supporters. God willing, the match will see a big leap for the team and we will return to our true level."