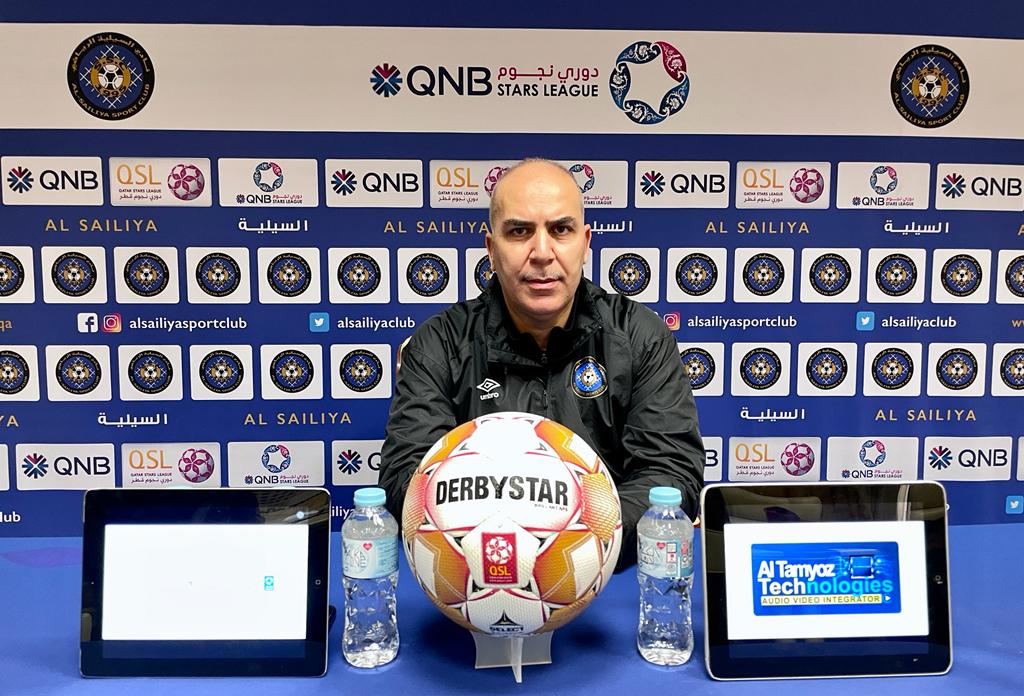 Al Sailiya coach Sami Trabelsi spoke to the media ahead of their 2021-2022 season QNB Stars League Week 16 match against Al Khor.
"Al Khor are also going through difficult conditions, although they present a good level and they have a good balance, but we are entering this match and there is no alternative for us to win. I hope that we will be at the same level of focus and enthusiasm that we showed in the last match against Al Duhail.
"The victory over Al Khor will be the beginning of a new stage and exit from a bad period during which we appeared in a bad way in terms of results and not scoring goals, in addition to accepting many goals, and the last match gave us a good moral boost. We must be psychologically free and play without pressure in order to appear in the same way. The level of the last match gives us confidence," said Trabelsi.
Al Sailiya player Riyad Nasser said, "The Al Khor match is very important, like all the remaining matches for us in the league, but it is more important than the rest of the other games because it is against an opposing team trying to escape from the bottom of the standings.
"The last draw against Al Duhail made us optimistic. It gave us confidence that we are able to come out with a positive result against Al Khor and we must focus throughout the match and not make any mistakes because such matches are decided by the most focused team. We hope that we will succeed in obtaining the three points."