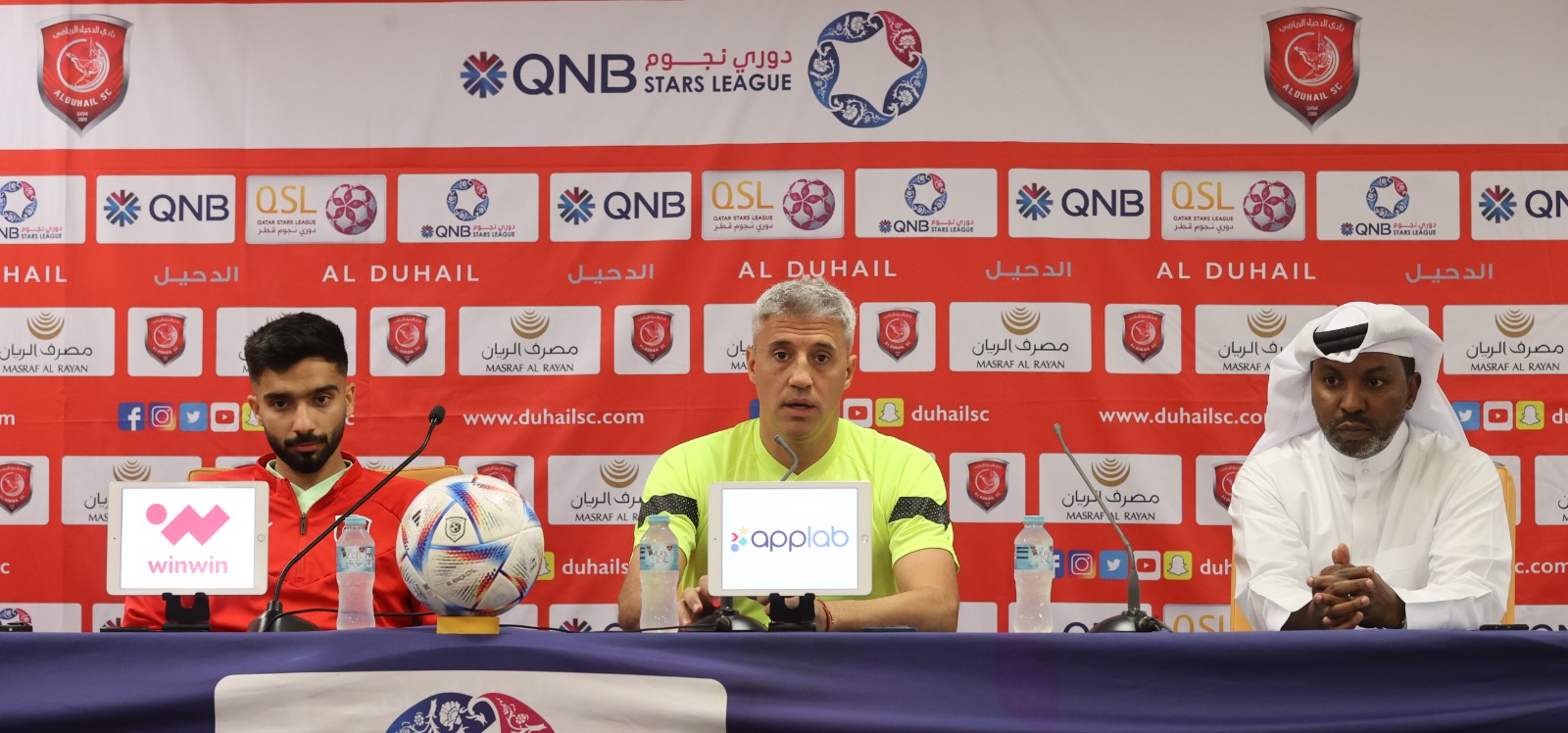 Al Duhail coach Hernan Crespo spoke to the media ahead of their 2022-2023 season QNB Stars League Week 12 match against Al Wakrah.
"Our preparations for the match went off normally and we know that we will face a very dangerous team that has managed to score many victories and are one of the top teams. But I am very confident in the team's abilities to present what is required on the pitch.
"Since the start of the season, we have not entered any match with full ranks and we always suffer from injuries and absences. Now, defender Semedo will be missed due to injury and I am happy that there are players who can compensate for the absences.
"It is difficult to extract points from Al Wakrah because they are a strong team, but I trust the players' motivation to go into this game, which will not be easy because Al Wakrah are looking for the top spot in the standings and we want to maintain our position.
"The league is difficult and it will be more difficult during the next stage. Al Duhail's goal was to reach the top spot, which we succeeded in achieving, and now we must make a greater effort to maintain it," said Crespo.
Al Duhail player Ahmed Moein said, "I have confidence in the ability of Al Duhail players to come out with a positive result against Al Wakrah.
"We know that we will face a strong Al Wakrah team, which is looking to reach the top of the standings. To surpass them, we must be fully focused on the field throughout the match and implement all instructions that the coaching staff will set in order to register victory and strengthen our position at the top of standings.
"Al Wakrah have succeeded in presenting themselves in a different way during the last three seasons and were able to play great matches, which made them compete for the first places in standings."