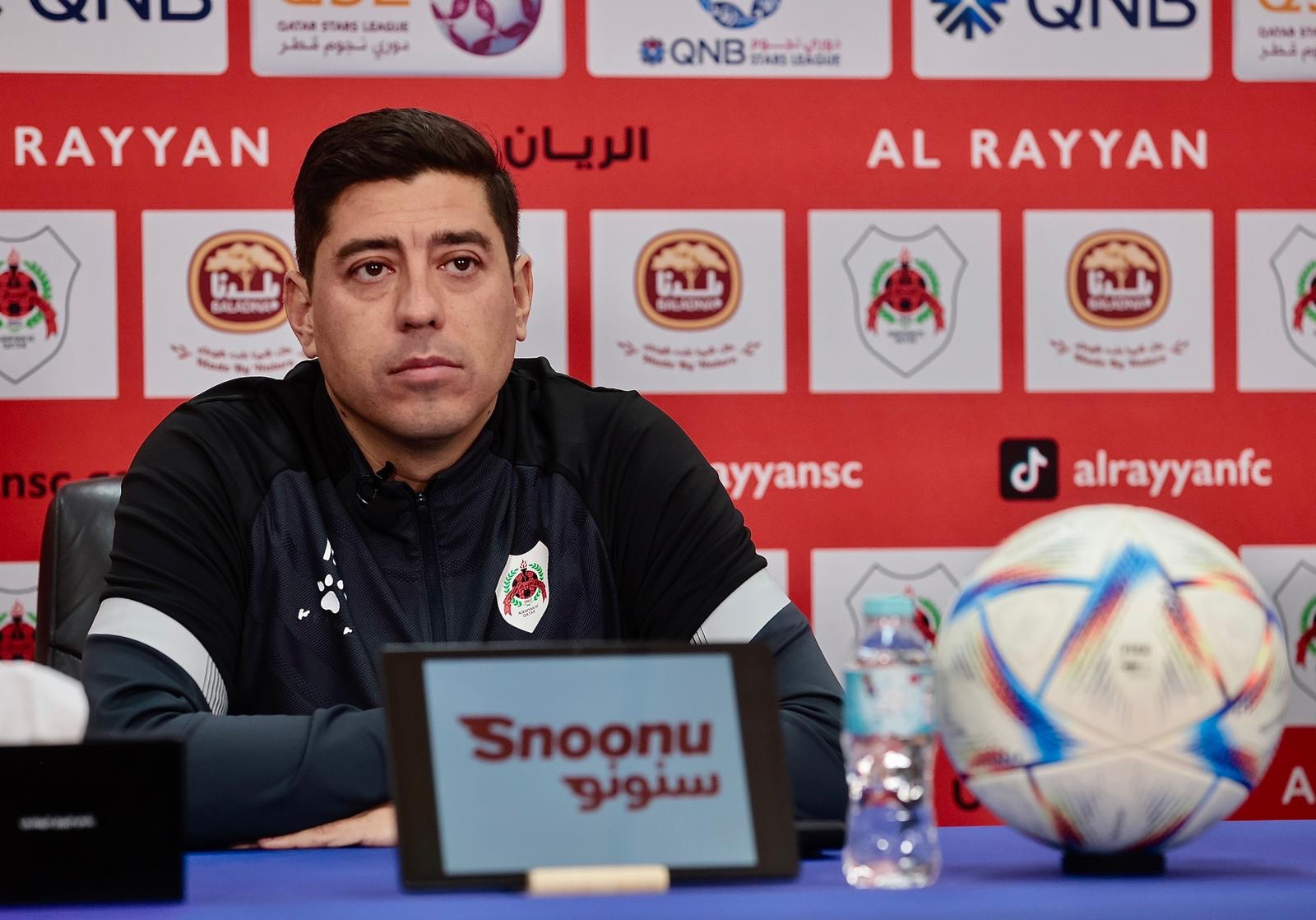 Al Rayyan coach Nicholas Cordova spoke to the media ahead of their 2022-2023 season QNB Stars League Week 12 match against Al Shamal.
"It is not an easy match. It will be strong and very important in the league race and what makes us happy is creating opportunities that make us score goals, which helps us win the match.
"The level of the team is in an ascending pattern and I cannot say anything. This is the effort of the players as a whole from one match to another. We seek to improve the level to save the team from the position of avoiding relegation to the Second Division . This is the position of the team and the players make great efforts.
"All matches are important to us and this game is an opportunity to improve the team's position in the table, as it comes at a time when we do not have many points. We hope to achieve what is required to improve our position," said Cordova.
Al Rayyan player Osama Al Tairi said, "The match against Al Shamal, which comes at the beginning of the second leg, is important for us and our goal is to collect the three points.
"Winning is important to us and gives the team a better position in the standings. It is true that we did not get many points, but the players give off everything they have."